Superior Pet Food Co
14 years of Superior Dog Food
Business View Oceania interviews Clint Bolderston, General Manager at Superior Pet Food Co, for our Manufacturing View sector.
Superior Pet Food Co has been providing New Zealand owned, sourced, and manufactured dog food and treats to New Zealand pet owners since 2007. Formerly known as Fond Foods, the company sources all of their beef, chicken, lamb, and possum meat locally, and is passionate about supporting their business partners and end users in the most ethical and environmentally sustainable way possible whilst providing optimal nutrition to dogs across the country.
Superior Pet Food Co offers a number of top-quality dog rolls and dry treats that are specifically designed to support active, high-energy animals. Dog roll products include Chunky, Possyum, and Field and Forest. Rolls are available in a variety of flavours and are packed with carefully researched nutrition to support muscle development, vision and eye health, efficient digestion, optimal energy levels, and a healthy skin and coat. Chunky dog rolls have been available to the public for over 40 years; their traditional formula is tried, true, and trusted. Possyum is part of an environmentally conscious initiative that allows for the removal of pest species from New Zealand's forests while providing an opportunity to minimise biological waste and encourage the use of locally sourced meats of all kinds. Superior Pet Food Co's newest dog roll, Field and Forest, is a hypoallergenic, beef-free product that supports animals with meat sensitivities and caters to breeds of all shapes and sizes.
manufacture, allowing the product to be unrefrigerated prior to opening for ease of storage. They also supply traditional, natural dog treats from beef, lamb, and possum meat. Dog treats include Liver Treats, Lamb (Waffle) Bites, Beef Chews, and Possyum Sticks. They contain no added preservatives and are locally sourced to match the dedication to quality seen in Superior Pet Food Co dog rolls.
General Manager of Superior Pet Food Co, Clint Bolderston offers his insight into the company's unique mission. "We've always been committed to creating really good dog food, and we are excited to offer a product that is not made using the typical production processes. All of the brands that we own are made without using an emulsification process; they have always been made with fresh meat and are blended, more like a meatloaf, so they have a much lower water content than traditional dog rolls which means the feed rates are much better. The nutrition levels in our products are also much higher and are more carefully considered for the animals that are ingesting them. That's our key driving factor- making a better quality, shelf-stable dog roll. That extends into our dried dog treats and the same sort of ethos runs across all elements of our business."
A team of 38, Superior Pet Food Co divides their staff into sales, administration, production, and management. Operating under a predominantly business to business model, the company supplies products to grocery, rural, and specialty supply stores. Mr. Bolderston shares that Superior Pet Food Co works to connect with business owners and end users through regular attendance at events and trade shows. "Because we mainly work with businesses, it can be difficult to really connect with people that use our products on a day-to-day basis. One way we overcome this is by going to events and shows, and we also make contact online through our website, reviews, that sort of thing. But events and expos are great because we get to speak directly with dog owners and meet their animals, and we also get to deal very closely with wholesalers, and retail partners as well."
A large part of Superior Pet Food Co's work is dedicated towards educating their clients and the general public on the importance of providing higher value nutrition to their pets. Mr Bolderston elaborates, "We really want to push our current clients and potential clients to know what they are feeding their dogs, and why it's important that their pets get the nutrition they need. And although our product, dollar for dollar, is more expensive, the feed rate is much higher than traditional dog rolls. This makes our prices more competitive than most other dog foods, especially when you consider how much nutrition your dog needs and how much of our food you need to satisfy those nutritional requirements." Superior Pet Food Co is also a member of the New Zealand Pet Food Manufacturers Association (NZPFMA) and supports their educative movements.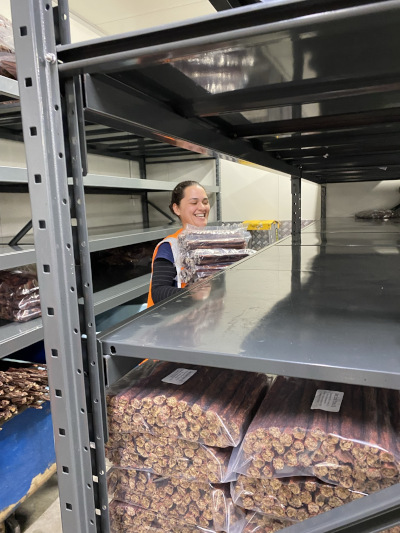 As well as supporting the educative needs of their business partners and end users, Superior Pet Food Co recognises the changing needs of their staff. A family-friendly workplace that is dedicated to supporting their workers in any way they can, Superior Pet Food Co continues to recognise and combat the effects of the ongoing COVID-19 pandemic on their workers. The company has upped their efforts in maintaining the physical and mental health of their team in response to lockdowns and restrictions, Mr Bolderston explains. "Our team are people first, not just 'workers'. We understand that things happen- and the pandemic has really shown us that our staff are the lifeblood of our company. We keep our staff employed under at least a living wage, have always made sure that they are supported through family or life events, physical or mental health, and we know that nobody can or wants to work 24 hours a day, seven days a week. I think that our dedication to our team over this period has really given us an edge, and helped support our staff through the pandemic lockdowns so far; it's the best approach to take."
Superior Pet Food Co looks to the future with plans to further extend their range of dog roll and dry treat products, continue to realign the business with their mission to create and provide proper canine nutrition, and improve their capabilities to deliver more top-quality food for dogs across New Zealand. Mr Bolderston finishes with a positive word on the future of New Zealand's pet food industry as a whole. "I think as an industry, the demand for New Zealand pet food both domestically and internationally will continue to grow. It's also reassuring to know that we've got really talented people at all levels of business around that are able to take care of the industry going forward. So I think it's all up from here."
AT A GLANCE
Superior Pet Food Co
What: Provider of locally sourced dog rolls and treats throughout New Zealand
Where: Superior Pet Food Co is headquartered in Paeroa, New Zealand
Website: https://superiorchunky.co.nz/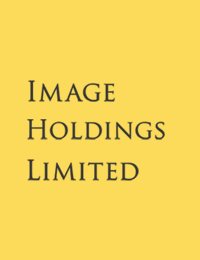 Image Holdings Limited – www.imageholdings.co.nz
Image Holdings is a family owned and operated Animal Health Company based in Auckland New Zealand with over 40 years' experience servicing the NZ and South Pacific Animal Feed Industries. We feel privileged to be a strategic supplier to Superior Pet Food Company. We have been proud to be part of their growth and success over the last decade and look forward to what the next decade can bring.
We are a market leader in the manufacture of vitamin and mineral premixes, supplements, and veterinary medicines.
Our long-term relationships with key global Animal Health Suppliers enable us to procure technically efficacious and leading-edge ingredients that are cost effective.
Image Holdings has rigorous quality control procedures to ensure an impeccable level of traceability, transparency, and integrity. The system is audited by the NZ Ministry for Primary Industries and is certified as being compliant with Good Manufacturing Practice (GMP) guidelines.
Our team of nutritionists collaborate with clients and NZ Pet Food Manufacturers for seamless integration from new product concepts to formulation of whole diets. Our customised premixes are designed to complement the whole formulation and ensure all AAFCO and FEDIAF standards are achieved. This, combined with our ability to procure innovative ingredients allows us to help create unique, premium micro and macro premixes for our clients in their respective marketplaces around the globe.
For more information about Image Holdings and what value we can bring to your business please contact us.