Superior Pet Food Co
15 Years of Superior Dog Food
Business View Oceania interviews Clint Bolderston, CEO of Superior Pet Food Co, for our Manufacturing View.
Superior Pet Food Co has provided locally owned, sourced, and manufactured dog food and treats to New Zealand's dedicated pet owners since its inception in 2007. The company proudly sources all of their beef, chicken, lamb, and possum meat in New Zealand as part of their commitment to sustainability- the team is passionate about supporting their business partners and end users to be as ethically and environmentally sustainable as possible whilst providing optimal nutrition to dogs across the country.
Superior Pet Food Co offers a number of top-quality dog rolls and dry treats that are specifically designed to support active, high-energy animals. Dog treats include Liver Treats, Lamb (Waffle) Bites, Beef Chews, and Possyum Sticks. They contain no added preservatives and are locally sourced to match the dedication to quality seen in Superior Pet Food Co dog rolls, which include Chunky, Possyum, and Field and Forest. These rolls are available in a variety of flavours and are packed with carefully researched nutrition to support muscle development, vision and eye health, efficient digestion, optimal energy levels, and a healthy skin and coat. Chunky dog rolls have a rich history spanning almost 50 years; their traditional formula is tried, true, and trusted. Possyum is part of an environmentally conscious initiative that allows for the removal of pest species from New Zealand's forests while providing an opportunity to minimise biological waste and encourage the use of locally sourced meats of all kinds. Field and Forest is a hypoallergenic, beef-free product that supports animals with meat sensitivities and caters to breeds of all shapes and sizes.
Business View Oceania last spoke with Clint Bolderston in 2021. Since then, he has taken on the title of CEO. "My role recently changed from General Manager to CEO, following my engagement in strategic thinking with the board and movements to chart our course for the next 10 to 15 years. That elevation was both recognition for my work and a move to position the business for further growth into the future. We have a very engaged, active board, and to have their support has been incredibly rewarding. Superior Pet Food Co's turnkey products remain our dog rolls and dried treats, which are focussed primarily on the domestic market. Our pet owners in New Zealand are loyal not only to their four-legged friends, but to the brands they feed them. As pet ownership continues to increase year by year, our customers reap the benefits of purchasing from a well-established brand with high-quality, recognisable products that promote environmental responsibility and cost-effectiveness alongside proper canine nutrition."
Currently, Superior Pet Food Co is undertaking major expansion projects, Clint shares. "Our major ingredient is meat, which we source exclusively from New Zealand. Following the pandemic, it's been tricky to maintain a steady supply of fresh meat. Our team has worked really hard to meet the additional demand. To increase our ability to provide, we have committed to extension plans for our Paeroa headquarters that will take place over the next five years. We've nearly finished our treat plant extension, which will increase output by more than 100%. There's enough operating and drying space on that plant to expand our operations there even further. It's a small part of our business, but still a really important one, so we're going to be exploring local, domestic, and export private label and OEM products with the extension in place."
Clint continues, "We are also extending our dog roll plant production. And that's a much bigger project for the business just because of the scale and size of the plant that we produce rolls with, so it's more of a 10 to 15-year plan. Once complete, the extension will provide us with more than double the production space and set us up for additional equipment that will make us more efficient. Right now, our workload is very heavy, and we really want to work back towards an eight-hour workday for the entire team Monday through Friday. It's important that we make sure our staff can enjoy time after work with friends and family, but also a natural and normal weekend. The upgrades we are putting in place will help us to avoid longer workdays and split shifts, so that everybody gets the rest they deserve for their hard work. And they really do work hard- we are a small team in the grand scheme of things, so our success is a testament to our staff and an opportunity to give back to them. As Superior Pet Food Co continues to grows, we will pass wins on to the guys on the floor, whether that is via wage increases, working upgrades, business incentives, etc."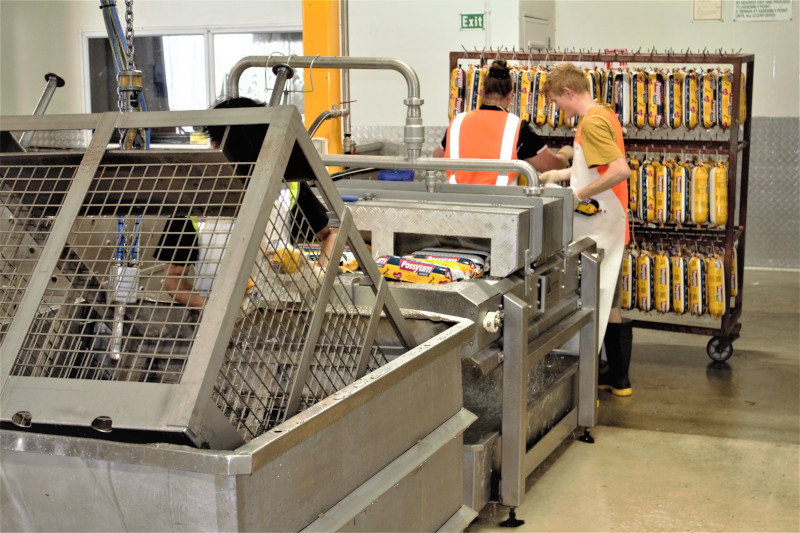 Plant upgrades will also work towards Superior Pet Food Co's environmental initiatives, Clint explains. "Alongside all of this construction, we are also upgrading our electrical supply to site in order to continue using electrical drawing units for our treat plant, rather than switching to gas or some other alternative. We want to transition our heating and cooling systems across from older technologies that involve fossil fuels and switch back to using more electrical gear wherever possible. And we've certainly seen some benefits, including using significantly less energy as a cost but also energy as a volume."
Part of Superior Pet Food Co's position within New Zealand's close-knit pet food community is collaborating with industry bodies, business partners, and suppliers. Since we last spoke, the company has fostered a new relationship with the New Zealand branch of global transport provider, Mainfreight. Clint shares, "We really appreciate the work Mainfreight has put into securing our business, particularly in the wake of COVID, and their long-term view of our partnership. Their approach is truly 'win-win' for us, our suppliers, and also our end customers. They have been very helpful in finding cost efficient ways to move product around the country. We have stockists all across New Zealand, so there's some long distances to travel, and Mainfreight have served up some great solutions to some of those problems for us."
Superior Pet Food Co is also a member of the New Zealand Pet Food Manufacturer's Association (NZPFMA) and enjoys the cooperative nature the industry body promotes. Clint explains, "I attend the NZPFMA conference every year and find that the team there do an excellent job of putting on an event that that cuts across a huge amount of material, from primary processing all the way through to marketing for export, as well as the food manufacturing process. A wealth of information comes out of those sessions. It's quite a revelation to sit down and rub shoulders with people in similar roles, and indeed much bigger and much smaller businesses, but still be able to share knowledge, talk about problems and solutions and ideas. We all want to see our industry and our businesses grow, so the people that attend those conferences come with that sort of attitude."
Looking ahead, Superior Pet Food Co is keen to celebrate the half-century birthday of one of their primary brands, 'Chunky'. Clint concludes, "2023 will be an interesting time for us, as the Chunky brand turns 50 years old. This anniversary is very exciting for our market- there aren't many iconic New Zealand brands that have remained locally owned and so successful for so long, particularly in the FMCG space. So we will be doing a lot of promotional work to honour that history. It's also worth noting that, though the industry has changed significantly, we basically make the product the same way we did 50 years ago. It's one of the key reasons why our role is so dense and nutritious. We are really proud of our traditional recipe and traditional cooking method- at the end of the day, we produce an incredibly nutritious, high-energy, top-quality product that takes care of our clients' pets and ultimately costs them less. It's a win for everyone."
AT A GLANCE
Superior Pet Food Co
What: Provider of locally sourced, high nutrition dog rolls and treats throughout New Zealand
Where: Superior Pet Food Co is headquartered in Paeroa, New Zealand
Website: https://superiorchunky.co.nz/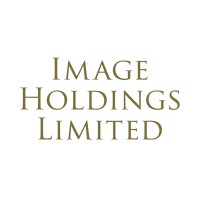 Image Holdings Limited – www.imageholdings.co.nz
Image Holdings is a family owned and operated Animal Health Company based in Auckland New Zealand with over 40 years' experience servicing the NZ and South Pacific Animal Feed Industries.  We feel privileged to be a strategic supplier to Superior Pet Food Company.  We have been proud to be part of their growth and success over the last decade and look forward to what the next decade can bring.
We are a market leader in the manufacture of vitamin and mineral premixes, supplements, and veterinary medicines.
Our long-term relationships with key global Animal Health Suppliers enable us to procure technically efficacious and leading-edge ingredients that are cost effective.
Image Holdings has rigorous quality control procedures to ensure an impeccable level of traceability, transparency, and integrity.   The system is audited by the NZ Ministry for Primary Industries and is certified as being compliant with Good Manufacturing Practice (GMP) guidelines.
Our team of nutritionists collaborate with clients and NZ Pet Food Manufacturers for seamless integration from new product concepts to formulation of whole diets.  Our customised premixes are designed to complement the whole formulation and ensure all AAFCO and FEDIAF standards are achieved.  This, combined with our ability to procure innovative ingredients allows us to help create unique, premium micro and macro premixes for our clients in their respective marketplaces around the globe.
For more information about Image Holdings and what value we can bring to your business please contact us.