Swans Veterinary Services
Growing with confidence
Business View interviews Swans Veterinary Services CEO, Dr. Nicole Swan, for our focus on Veterinary Clinics and Hospitals
Since 1992, Swans Veterinary Services has been a valuable presence in the community of Esperance in Western Australia, 700 km southeast of Perth. Founded by Veterinarians David and Nicole Swan, the practice has grown to include two partners, Dr. Enoch Bergman, and Dr. Rob Hewlett, as well as a staff of close to 30 people, including 12 veterinarians, nurses, lab technicians, and administrative employees.
CEO Dr. Nicole Swan shares how the business has evolved over the last 30 years, noting, "We were the third practice to set up in town. The other two were mainly small animals, and originally, our practice was predominantly livestock. Over the years we got busier with small animals, and now it is about 60% small animals to 40% livestock, and we are the only practice in town."
Swans Veterinary Services originally operated out of a modest 40 square metre building, undertaking a large renovation in 1996, and a second expansion in 2016. The newest renovation has everything required to run a top-notch animal hospital, including a retail and reception area, consultation and treatment rooms, a pharmacy, and an imaging room. There is also an isolation ward, a dog ward, a cat ward, and two surgeries – one for general use and one dedicated to orthopedics.
"Since we are so far from Perth, we've really been able to grow the orthopedics because there's been demand," Swan explains. "For a lot of people, it's just not feasible to take time off of work to take their pet to a specialist in Perth. Most days our orthopedic surgery is being used, so that's been great. We can justify having all the equipment for that. Our nurses get trained to help with the orthopedics, which they find really satisfying." The hospital also has an equine barn, and a seminar room that is used for staff meetings and educational seminars geared to local livestock farmers. With 26 vehicles equipped for large animal calls, and tools such as ultrasound machines for large animals, Swans Veterinary offers a full service, both onsite and in the field, with vets travelling up to 500 kilometers to serve surrounding areas.
According to Swan, covering such a wide range of services is necessary for the animal hospital. "Because we are remote, if we don't have it, people either don't get it done and the animal gets put down, or the treatment is compromised if they can't go somewhere else." She adds that, over time, experience and practice have allowed for an increase in the services offered, and in confidence of a good outcome for the animal. In 2006, Swans Vets opened a laboratory to test for BVD (Pestivirus), a costly bovine viral disease. It was Dr. Enoch Bergman who pioneered this project, which is the first of its kind in Australia and services over 200 veterinary practices and thousands of producers. Processing more than 50,000 samples annually, the lab has two full-time staff and has brought attention to Swans Veterinary at the national level.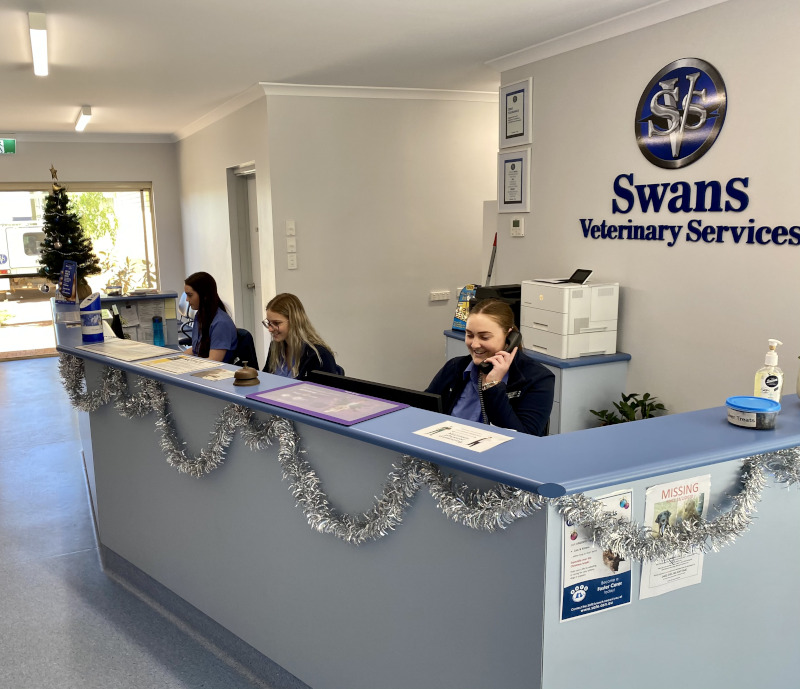 Providing a working environment that encourages growth is part of the company culture. "We try to keep training and offering our staff things so they can learn and grow," Swan says. "In the last six months we have done a few sessions with Crampton Group. We did a team session on resilience, and another one on handling difficult clients – things that can give our staff tools to either help them with clients, or help them recognize when other staff might be needing a bit of help or are feeling overwhelmed."
Offering weekly fitness classes after work hours is another way Swans Veterinary supports the well-being of their staff. They also host a quarterly social gathering. "We get together, welcome new people, say goodbye to those who might be leaving, and have some time together that's not work time. People just love that," Swan says. As a flexible workplace, Swans Veterinary values a work life balance, and the importance of family. Having a large number of veterinarians on staff is intentional, making it possible to offer 24/7emergency service, without sacrificing personal time. Swans adds, "The more of us there are, the less you're on call. We just want to have it so that people can have time off that they are owed, and be able to do things outside work that they want to do. We feel that is important for their mental and physical health."
Attracting new employees has not been difficult for Swans Veterinary, who aim to be a workplace of choice. As part of a small community, their employees know they are valuable. Dr. Swan explains, "Most people know you, that you work at Swans Vets. That role is seen as being important to a lot of people in the community. We do value being a high-performance team, and being a truly mixed practice." Taking on students from Murdoch University is one way in which Swans Vets attracts new talent. "We take a lot of students on their prep components, and we are pretty high profile in North Western Australia, and even in other parts of Australia," Swan says. "We do get students from all over Australia come to do practice with us."
Outside of the Swans Veterinary team, the practice is also reliant on strong relationships with suppliers and service providers. Dr. Swan relays that Vetoquinol and Provet are main supplier of drugs and other products required to treat the animals, while IDEXX is an important supplier on the diagnostic side. For the day-to-day operations of the business, the Australian Veterinarian Association (AVA) offers what Dr. Swan calls an "amazing HR service." Michal Scasney, a vet who shifted to the IT industry, was critical in helping Swans set up their entire IT system. As an importer of bull and ram electroejaculation units, which are then sold to other vets throughout Australia, Swans also maintains a valuable relationship with Lane Manufacturing, a U.S. company. Collaborations with groups like Asheep, a group who works to identify and solve issues in the sheep and cattle production industry, are also important for Swans. Affiliations with SAFE, an initiative to save animals from euthanasia is another way that Swans Veterinary Services is involved in contributing to their community. They also work with Shire Rangers, an environmental protection agency.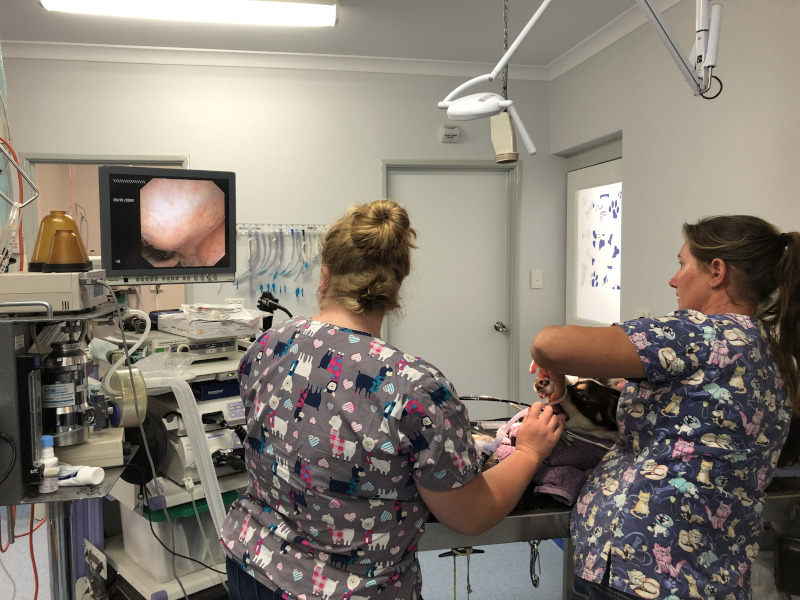 With a team of experienced and some long-serving veterinarians, Swans Veterinary has seen many industry changes. "Pet ownership has changed for a lot of people, their dogs and cats have become like their children," reports Swan. "Within reason, there's not the ceiling that there used to be for what people would consider a reasonable amount to spend on their pets. Thirty years ago, when the working dog got to a certain age, if it got sick, they didn't really do much more. Definitely, what people are prepared to do for their pets has changed."
On the livestock side, Swan relates that they used to work with a lot more sheep, which changed drastically when the wool market crashed, leaving only a core group of dedicated sheep farmers. High beef prices, have seen many farmers move to cattle, creating an opportunity for the practice. Swan confirms, "Numbers there are increasing and Enoch, our main livestock vet, has been promoting artificial insemination in commercial herds. People are genetically improving their herds with that, and it has become a really big thing throughout the breeding season. That definitely fills in a gap between calving and pregnancy testing, to help grow the cattle side."
With the recent purchase of a gastroscope, Swan believes there is more growth expected in the equine area, where Rob Hewlett is the main vet. She says, "He has definitely increased the amount of racehorse work that we do, so that's been great. In our new building, we have a whole dedicated equine barn and everything's under cover, which we didn't have before we did these last renovations. So that's been a great facility to have."
Looking ahead, Dr. Swan discusses what she sees for the future of Swans Veterinary Services – the practice she started with her husband, three decades ago. She shares, "David and I are getting older. So, I guess, we will continue to grow. When we did these renovations, we thought it would probably take us years to grow into them, but it hasn't at all, and there's not really a lot of space to build much more." She adds that they plan to continue to focus on training and creating value at work, stating, "A big part of that is leading towards workplace satisfaction and retaining our staff and increasing the attraction of coming here. The way that we're headed, we haven't got that set down in stone, but the practice has grown organically over the last 30 years, and it just seems to keep on growing."
AT A GLANCE
Swans Veterinary Services
What: A veterinary practice serving the Esperance community and surrounding areas.
Where: Western Australia, 700 km Southeast of Perth
Website: www.swansvet.com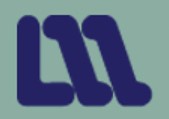 Lane Manufacturing, Inc – lane-mfg.com
For 50 years Lane Manufacturing has been at the forefront in innovation of Breeding Soundness Evaluation equipment. The Pulsator V and 2-electrode probe are the latest in our line of gentle, efficient products. We understand that your animals are your livelihood and must be treated with care.