Sydney Build Expo
Australia's Largest Construction, Architecture, and Infrastructure Show
Business View Oceania interviews James Mckenzie, General Manager at Oliver Kinross Events, for our focus on Events and Trade Shows.
Since its introduction in 2016, the Sydney Build Expo has risen to the top of Australian trade shows and exhibitions; the event is the only one of its kind and is now the best attended construction show in the entire country. Spread over two days packed with presentations, demonstrations, workshops, exhibitors, networking opportunities, and social activities, Sydney Build 2022 is due to be held from the 1st to 2nd of June at ICC Sydney.
Sydney Build began six years ago in a small exhibition centre located within Sydney's Hordern Pavilion. The brainchild of international events management organisation, Oliver Kinross Events, Sydney Build hit the ground running with 150 speakers and 200 exhibitors. General Manager, Mr. James McKenzie, explains, "Sydney Build has a huge emphasis on free learning, and has from the start. Traditionally, the Australian market has provided professional development workshops, conferences, seminars, etcetera, at high cost to the participant. Sydney Build tickets are completely free for attendees. Sponsors and exhibitors pay for their spot, but members of industry can attend both days for next to nothing; our event floors are exciting, lively, and attract lots and lots of warm bodies. We have a huge focus on quality and speciality content, particularly concerning professional development, market trends, project highlights, industry issues… Anything concerning the business of construction, where it stands now, and where it's going in the future. We've seen year on year growth since this began, and thanks to construction booms during and following the pandemic, the expo promises to be bigger and better than ever in 2022."
Oliver Kinross Events also organises international trade shows London Build, New York Build, and Chicago Build. Jumping into the market with London Build in 2014, the company sought to provide a one stop shop for all areas of construction; infrastructure, architecture, design, and more, that felt like more than just a seminar. Mr. McKenzie says, "Attendees wanted the whole experience. They wanted networking, entertainment, content, education, product demos, key speakers, local government reps… And it was so successful, we immediately turned our gaze overseas. So now, we have shows in the UK, USA, and Australia."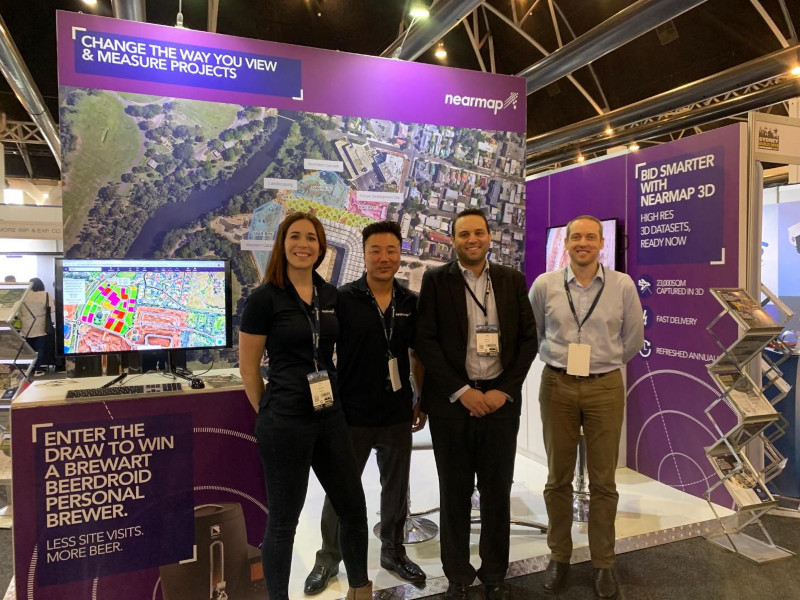 Oliver Kinross Events, including Sydney Build, are all about quality, Mr. McKenzie explains. "Our view is, either you do the show properly, or you don't do it at all. Our room are busy, they're noisy, there's energy everywhere. Attendees come and want to stay, which is what we place our focus on. If you don't have the attendees coming in droves, you won't have a successful event." Other core values underpinning company shows include education, fun, and community. Oliver Kinross Events are also offering their expertise in online events management, providing organisation services for businesses looking to create an effective and engaging online event experience.
Sydney Build is involved in a number of initiatives, including Women in Construction, Diversity in construction, and Skills Hubs, to support the holistic development of all members of the wider construction industry. Mr. McKenzie elaborates, "We started Women in Construction four years ago with the aim to improve uptake of women in the industry through networking opportunities and resource provision. Diversity in Construction, formerly Reconciliation in Construction, supports our Indigenous workforce and improving accessibility and equality in the workplace. Our Skills Hubs are run to support soft skills that may have been lost a little during the pandemic, like sales, marketing, HR, and personal development. We are doing a lot of work in the community to support mental health and wellbeing charities R U OK and Keep On Talking. This is through summits and workshops which will bring in mental health professionals to talk about noticing wellbeing issues in the workplace and promoting healthy conversations, and provide an opportunity to fundraise for suicide hotlines and mental health support."
Sydney Build 2022 is to be held in conjunction with the Sydney Infrastructure Expo and Digital Construction Australia. The Sydney Infrastructure Expo will bring in speakers and industry specialists from around Australia to provide their insight on a variety of topics including but not limited to, government strategies, climate change, social enterprise, major projects, automation, and inclusion and equality in construction. Digital Construction Australia will host speakers discussing 3D printing technology in construction, distribution network strategies for smart buildings, blockchain technology, automated construction concept studies, sustainable houses, digital fabrication, drone applications, and more.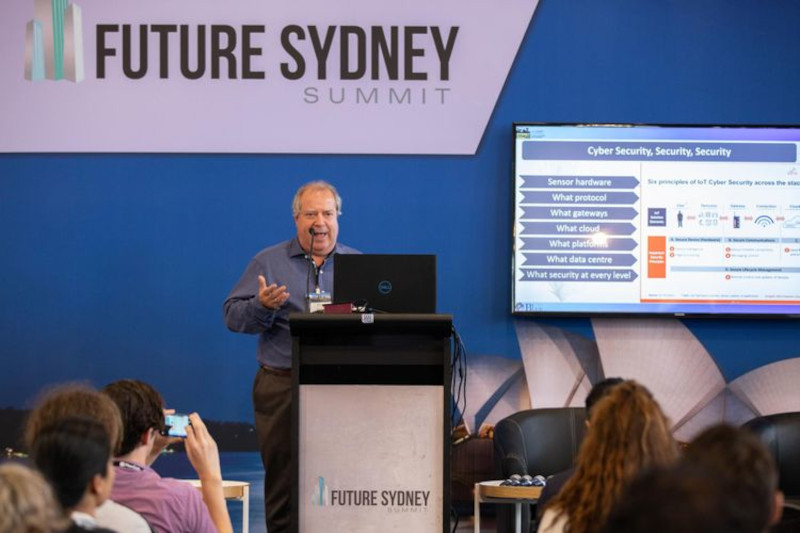 Mr. McKenzie offers his insight into the 2022 Sydney Build Expo. "We're putting a lot of resources and investments into the upcoming June show. It's been a while since people have been out to trade shows- people have been working from home a lot and many have been unable to see the products or meet the people they usually would on site for a long time. We want to provide them with the opportunity to make up for that lost time, and we also just want them to have a great experience that will really breathe life into the industry again. We're looking at over 500 exhibitors and more than 300 speakers for this show. We have eight different stages, each with their own themed summits, so that people can pick the specific theme that suits their place in the industry, for example architecture and design, health and safety, infrastructure, BIM, digital construction… These are hot topics that attendees will want to know about. We also have extra workshops we're working on as well, which will be held in dedicated rooms at the ICC. Finally, we will also put on entertainment and provide networking opportunities. We are really excited to host the Sydney Build Expo alongside the Sydney Infrastructure Expo and Digital Construction Australia; our view is that there are always going to be other events organised by different associations bodies within the same or complementary industries. To save money and time, why not bring them in at our event? It reduces their cost, they'll have better attendance- it's a win-win for everyone, really."
The future of the construction events sector looks bright. Hybrid events appear to be gaining more traction in the market, with online events supporting face-to-face gatherings with supplementary viewing material, resources, and information. Mr. McKensie concludes, "Online events hold great value for us and everyone in the events industry going forward, but they aren't a complete replacement for physical shows. So hybrid shows, where the event itself is in person but perhaps the lead up is held online, or parts of the event are livestreamed or can be viewed on demand, are going to become more common. We are keen to take part in that trend moving forward and beyond excited for everything Sydney Build 2022 has to offer!"
AT A GLANCE
Sydney Build Expo
What: Australia's largest construction, architecture, and infrastructure show
Where: Held in Sydney, Australia
Website: https://www.sydneybuildexpo.com/