Tourism Export Council of New Zealand (TECNZ)
Experts in Tourism Export
Business View Oceania interviews Lynda Keene, CEO of the Tourism Export Council of New Zealand, for our Tourism view.
The Tourism Export Council of New Zealand (TECNZ) connects New Zealand tourism products to the rest of the world. Established in 1971, the association represents the interest of inbound tourism operators, supplier businesses, and industry associates as they attract, support, and host international visitors. TECNZ supports and represents members to achieve sustainable growth in export earnings, and is currently working to offer prime care to all members in light of the COVID-19 pandemic, as they help rebuild New Zealand's international tourism visitor offering.
A primarily business-to-business organisation, TECNZ is committed to adding value to tourism for business members across two tiers, which include inbound tour operators and allied industry members. TECNZ assists inbound tour operator members as they understand the interests, needs, and cultures of overseas markets, contribute to New Zealand product and service development, work to generate travel bookings for suppliers, and handle land arrangements for overseas travel companies. TECNZ recognises the vital link that inbound tour operators provide between New Zealand tourism product and service suppliers and the overseas travel companies they market to. TECNZ's allied industry members include hotel and motel chains, holiday parks, luxury lodges, airports and airlines, rail companies and organisations, rental car, coach, and minivan agencies, shuttle transport, cruise companies, activity, experience, and attraction operators, registered tour operators, and tourism service providers. TECNZ connects allied industry members with inbound tour operator members to develop and service commercial relationships across the travel distribution chain.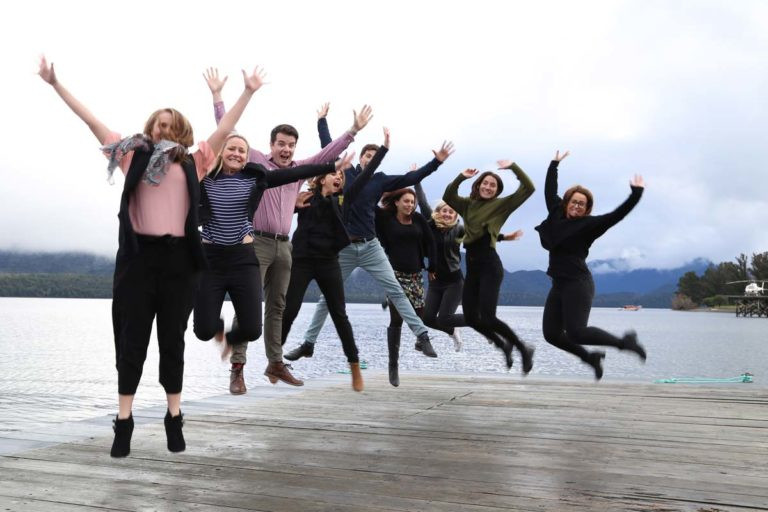 As the only association that focuses entirely on the inbound tourism sector, TECNZ extends a range of benefits to 288 company members across both tiers. These include: Industry influence and advocacy; a joint membership with Tourism Industry Aotearoa (TIA); discounts and savings on Department of Conservation (DOC) fees; quality standards distribution; Qualmark endorsement and annual license fee inclusion; free access to centralised online Tourism Trade Checklist; business networking, growth, and education opportunities including the annual TECNZ Conference; investigation, investment, and assistance in marketing growth; free business listings on the TECNZ website, regular newsletter and email communications; industry-specific resource provision; and, free membership to the Young Tourism Export Council of New Zealand (YoungTEC). TECNZ also extends recognition to Life Members as industry stakeholders awarded for their outstanding service to the association.
CEO Lynda Keene showcases the ability of TECNZ as they celebrate their 50-year anniversary in 2021. "We celebrated our 50th Anniversary this August with a 50th Anniversary Gala Dinner and special publication, 'TECNZ: 50 years of Bringing Visitors to New Zealand'. It has been wonderful to celebrate this milestone despite the challenges our international tourism sector has faced of late due to the COVID-19 pandemic. The last two years have certainly devastated a number of businesses here in New Zealand, but we feel it is important to recognise that two years is a short period in the grand scheme of our industry, and that our strengths allow us to be confident in our ability to rebuild."
TECNZ works with a number of strategic partners and government organisations across the country to facilitate the growth and support of the industry. They include but are not limited to: the New Zealand Tourist and Publicity Department (NZTP), the Tourist Hotel Corporation (THC), the New Zealand Government Tourist Bureau (NZGTB), the New Zealand Tourism Board (NZTB), New Zealand Māori Tourism (NZMT), Tourism New Zealand (TNZ), Inbound Tour Wholesalers NZ (ITW), the Inbound Tour Operators Committee, and Council (ITOC), the Tourism Industry Association (TIA), the Bus and Coach Association (BCA), the Travel Agents Association of New Zealand (TAANZ), Business Events Industry Aotearoa (BEIA) Tourism Industry Aotearoa, and the Regional Tourism Organisation of New Zealand (RTONZ). TECNZ also works closely with international partners including the Virtuoso global network and the Australian Tourism Export Council (ATEC). Mrs. Keene shares, "It has been a great source of pride to help guide the New Zealand International Tourism sector through the challenging times that the COVID-19 global pandemic has created. Our sector has a massive impact on the tourism industry, and therefore on our country's economy. We were the first economic driver sector to be affected, and since then we have lost over 60% of our inbound tour operators. A large part of remedying this loss and moving our sector back towards viable growth will be utilising the partnerships we have with likeminded organisations and groups, many of which we have sustained for decades."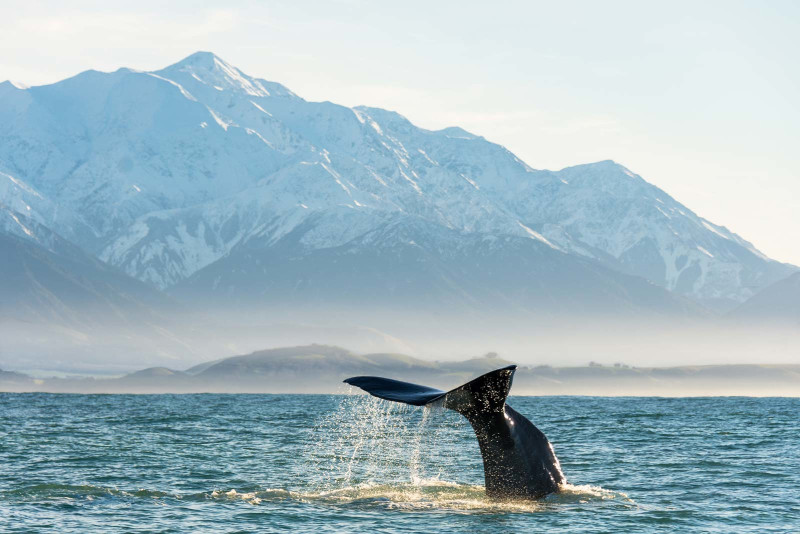 Mrs. Keene would also like to highlight YoungTEC, a professional development program for members of the inbound tourism industry who are 18 to 36 years of age. "YoungTEC allows younger members of our sector to meet with older, more experienced business owners and mentors. This program has a vision and mission that are separate to yet align with our own. The mission is to provide support, education, and networking opportunities to further the professional development of young people working in the New Zealand tourism export industry. The vision is to enhance the New Zealand tourism export industry by facilitating the development of our industry's future leaders." YoungTEC the 2016 international Gold Award for professional education and training through the Pacific Asia Travel Association (PATA).
Much like many other bodies and organisations in the industry, TECNZ is calling for New Zealand's government to release concrete dates for the reopening of international borders for the tourism industry. Mrs. Keene shares her confidence in the ability of the sector to bounce back once international travel resumes for the region. "We are looking forward to building the industry back up during and following 2022. Our inbound tour operators are experts in crisis management, and health and safety has always been a priority for those hosting visitors in New Zealand. In addition, we have always had contract tracing capability systems in place, which will be of great benefit moving forward following the effects of COVID." TECNZ will hold their International Tourism Conference (August) and Xmas Symposium (December) in 2022.
TECNZ will continue to connect New Zealand tourism products to the world by supporting and representing their members, adding value to tourism business, and providing a vital ink between tour operators and New Zealand product and service suppliers. The association is looking forward to seeing what 2022 holds, and will be an integral part of the industry's future.
AT A GLANCE
Tourism Export Council of New Zealand (TECNZ)
What: Peak body organisation supporting New Zealand's inbound tourism sector
Where: TECNZ is headquartered in Wellington, New Zealand