Urban Maintenance Systems New Zealand (UMS-NZ)
The company that cares
Business View Oceania interviews representatives of Urban Maintenance Systems New Zealand (UMS-NZ) for our focus on the Facilities Management sector
Urban Maintenance Systems New Zealand (UMS-NZ) is an Auckland-based facilities management company and a proud member of the Facilities Management Association of New Zealand. The parent company, UMS, has been thriving in Australia for over 25 years and is well known in the industry as a family-owned business, owned by non-executive chairman, Campbell Walker. Founded in 1995, Urban Maintenance Systems has built success on the back of their wide-reaching expertise and their 'smarter service model' aligned to the evolving needs of the market.
Using their same recipe for success with UMS-NZ, the business is quickly widening its reach and reputation for safe, trusted and expert service delivery underscored by a people-centric culture. In the past year alone, they have signed on as FM partners for a major property company, a global telephony company and a global retail chain (the latter contract entailing multi trade facilities management for their eight national sites).
Business View Oceania recently spoke with Malcolm Allan, UMS-NZ Country Manager, and David Lochery, Commercial Manager, to gain insights into the company's operations and goals, with a particular focus on its significant, ongoing contract with Auckland Council. In fact, UMS moved into the New Zealand market in 2017 on the back of winning a significant Auckland Council contract.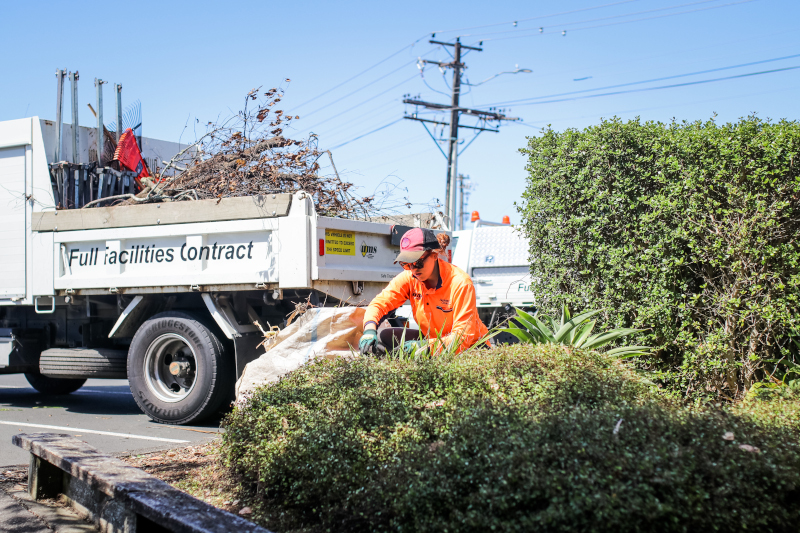 The Auckland Council Contract
New Zealand's largest city was previously divided into seven local councils, as well as a regional council. Auckland was amalgamated into one 'super city' in 2010 and, in 2017, ran a project named 'Project 17,' with the intent of reducing the number of suppliers working for the city and opening it instead to an outcomes-based contractual model. With an outcomes-focused contract, the supplier must comply with their given specification in order to bill accordingly each month. The contract was awarded on a 5+1+1+ongoing basis – UMS-NZ impressed with their delivery and had their first extension successfully granted after the first three years of the contract.
UMS-NZ looks after the very north and the west of the region, just under a quarter of Council's total area. It's a sizeable contract, as Allan notes: "UMS-NZ is accountable for every single asset that Auckland Council has in their far north and west areas." This includes about 120 playgrounds and five million square metres of turf in sports fields and parks that needs to be tended, mowed and weeded. UMS-NZ is responsible for servicing 450 buildings, with  sanitation, plumbing, HVAC, and keeping them cleaned and washed as part of the service contract. Reactive and preventive maintenance keep the 160-strong UMS-NZ team busy – the team recently undertook a complicated overnight boiler replacement job at one of NZ's largest swimming pool complexes, for example. They also work hard to reduce energy consumption in these buildings – a recent project included replacing 723 halogen and incandescent lights with LED lights, which is estimated to save the client $50,000 a year.
Further tasks in the contract include everything from planting on roundabouts and picking up litter to placing bollards in car parks and tending to boat ramps – even the little pontoons that children jump off at the beach in summer. As Allan puts it: "In our team we have construction, electrical, plumbing, horticultural and other experts so we're genuinely a one-stop shop!"
A Caring Ethos
UMS-NZ achieves these myriad tasks with a staff of approximately 160, working together with some key partners. However, as Allan says, "We're a little bit different to the big guys… we compete with the big players in the market, we're big enough to do that, but we're still family-owned and we care about what we do. I've never used the word 'cares' to describe any other company that I've worked for, but I can certainly do so to describe UMS-NZ as a company and its ethos. Everyone I talk to – be it clients, end users, staff, the wider community – the word that always comes up is 'care'. We genuinely care – we don't manage by spreadsheet from head office, which the big guys tend to do."
To help deliver specialist FM tasks for their clients, UMS-NZ occasionally partner with experts in a specific field. They value partnerships that are transparent and reliable, such as their partnership with 100% New Zealand owned and operated company PPCS (Professional Property & Cleaning Services). PPCS's values are well-aligned to those of UMS-NZ; they  provide approximately 50 employees to carry out contracted cleaning and sanitation of buildings for UMS-NZ.
Looking after a significant part of Auckland Council for its entire facilities management is of course a sizeable undertaking for UMS-NZ, given (a) the wide scope of the contract, (b) the number of stakeholders involved in or affected by the contract and (c) the complexity of the work detail required. It's undoubtedly one of the most varied contracts of its kind in New Zealand.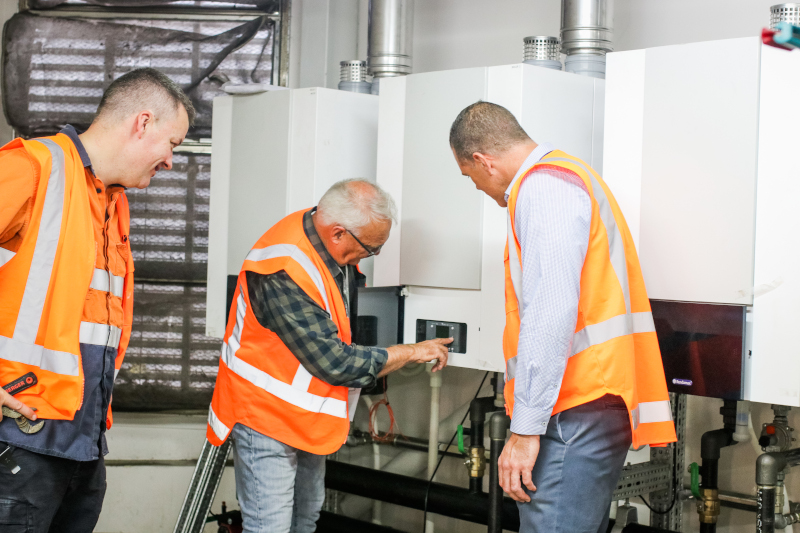 Customers and Other Stakeholders
A customer-focused attitude also sets UMS-NZ apart. Allan reports, "What sets us apart is our can-do attitude and our willingness to work with our clients. When they've got something they're not happy with we tend to just go, 'Oh, let's have a look at it,' instead of saying, 'It's not spec and we're not doing it'. Again, it comes back to us truly caring."
One of the biggest challenges the company has to contend with is having different stakeholders within their customers who have varying views that need to be taken into consideration. This challenge has led the company to include a principle known as 'design thinking' into its client offering, whereby a facilitator is brought in (at UMS-NZ's cost) to discuss proactive problem solving with the client and relevant stakeholders. Another challenge is having to ensure that a client's assets look pristine all the time whilst ensuring service-related costings remain viable for UMS-NZ. Deciding between fixing an asset, such as an air-conditioning unit, and replacing it, is a constant balancing act.
A Sustainable Company
There is a strong emphasis on environmental issues at UMS-NZ. For example, the company is close to diverting up to 50 percent of waste away from landfill. Another initiative is working with a small start-up called Greencycle that is able to safely recycle invasive plant species that would otherwise go to general landfill. UMS-NZ also undertakes energy and water audits at the buildings it services, always striving to go above and beyond targets set by Council. In addition, they have teams that go out to measure the soil moisture at sports fields, to ensure they're executing sustainable irrigation practices. Reducing the company's carbon footprint is another driver for UMS-NZ. Lochery proudly notes, "Council sets our carbon reduction at 5 percent each year, which we're knocking out of the park."
As part of their drive to continually evolve and improve, UMS-NZ is trialing the use of electrical equipment instead of petrol-powered equipment, such as lawn mowers, weed eaters and the like. According to Lochery, besides the obvious environmental benefits of this switch to electrical or battery-operated equipment, there are also health and safety benefits for workers, such as not having to lug around heavier petrol-powered equipment. Robotic grass cutters are also being investigated, based on collaborated learning gleaned from the City of Edinburgh Council in the UK.
The Road Ahead For UMS-NZ
Looking three to five years down the road, Allan has his eye firmly focused on "sustainable growth." The intent is to have organic growth in New Zealand, in and beyond Auckland. Another longer-term strategy is to build relationships with trusted suppliers and partners to further improve their customer experience, whilst also developing in-house to be able to self-deliver more service lines.
Allan also speaks about what he dubs his 'BHAG' or 'Big Hairy Audacious Goal,' which is to effectively make the business grow by a factor of five within the next five years. It's an ambitious goal but one UMS-NZ believes can be achieved through organic growth, new service lines and joint ventures and acquisitions. "Ultimately," says Allan, "these ambitious goals are achievable because UMS-NZ offers a fundamentally great service. At heart, UMS-NZ is a company that cares about all its many stakeholders, as much as it cares about all that it does in the New Zealand market. That "care factor" is what will see our strong growth continue."
AT A GLANCE
Urban Maintenance Systems New Zealand (UMS-NZ)
What: Full-service facilities management company
Where: Headquartered in Auckland, New Zealand, but operating nationally
Website: www.umsnz.co.nz