Uroxsys Ltd.
World-class coatings and adhesives solutions
Business View Oceania Magazine interviews Robin Jones, Director of Uroxsys Ltd, for our focus on New Zealand Coatings Manufacturers
When the top multinationals in the coatings industry come calling for another company's expertise, it's obvious that company has something very special to offer. In the case of Uroxsys Ltd, that specialty is its unique ability to develop and manufacture revolutionary high-performance products and systems – principally using epoxy and polyurethane technology. Based in East Tamaki, New Zealand, family-owned Uroxsys produces a broad range of resins, coatings and adhesives and also offers a contract manufacturing service, for products where a high level of technical expertise and process control are essential.
Established in 1989, Uroxsys is ISO 9001:2000 and 14001 accredited and committed to excellence in product development and customer support. Along with its world-class coatings for wood and concrete substrates, the  company produces advanced adhesives optimised for superior performance and productivity in the flooring and furnishing industries, as well as in civil engineering and construction.
Business View Oceania recently spoke with Uroxsys Ltd Director, Robin Jones, and Development Manager, David Waddingham, about the firm's recent achievements, company culture and intriguing projects in the works. The following is an edited transcript of the conversation.
BVO: Can you share some background on the organisation?
Waddingham: "The name Uroxsys is a combination of epoxy and urethane systems which summarizes our core technology. We initially started producing commercial flooring coatings and associated products that were typically used in large commercial outfits. But the company has morphed into servicing a range of different markets over the last 30 years. In the early days, we toll manufactured polyurethane hardeners for Dulux and PPG. Then we began tolling for Akzo Nobel, one of the big multinational coating companies primarily for supply into Australasia and Asia. These toll relationships have provided an opportunity to introduce our own technology into the product range of various multinationals via rebranding and marketing arrangements."
"We developed the world's most durable timber varnish as a spinoff from our own timber flooring technology and that's marketed globally. This was independently tested in Europe and was by far the most durable varnish system amongst the wide range of products tested, and it also goes on in about half the time of a traditional system. That's an example of how we developed a world-leading product and plugged it into the marketing machine of a big multinational. We really focus on the development and manufacture of unique products and often pass them to third parties for the branding and selling."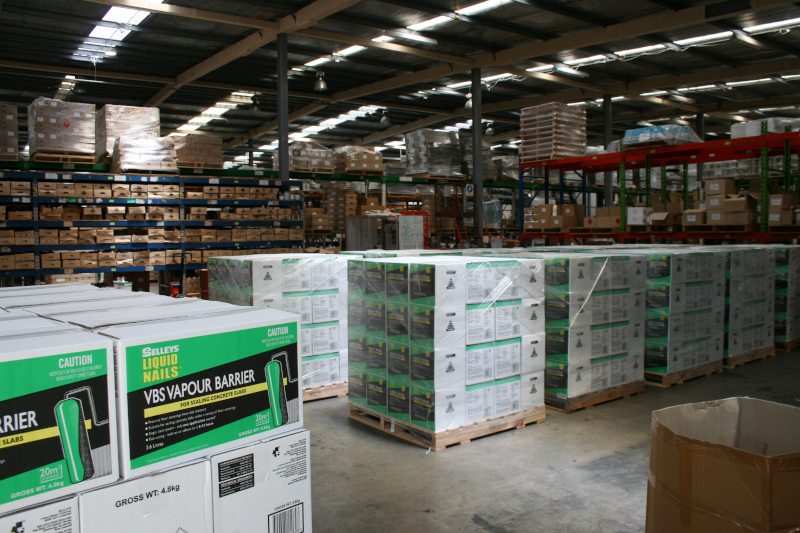 BVO: What are some of your more innovative product lines?
Waddingham: "Along with our innovative coating technology, at least 50 percent of our business is in adhesives, binders and polymers. Some of our unique solutions will improve the durability of roading – five major products are either commercialised or in the process of commercialisation though a major client. We've developed epoxies that are mixed with bitumen and used on major motorway projects to give them a much longer lifespan. Polyurethane pothole repair and roading repair products are other unique product lines. We're  currently working on polymer emulsions that are added to bitumen for extremely long-lasting roading. Much of this work has been driven by New Zealand moving to a contract road maintenance model, where contractors have gone from wanting to repair roads as much as possible, to making the repairs last as long as possible.
"One of our suppliers recommended us to a major roading company in Australasia who then approached us with a view to doing some very innovative work around how roads are built. This relationship has really made us realise that we're a company that has a strong knowledge library. A lot of our development staff have been here for 25 or 30 years. It's allowed us to cross industries and develop bespoke solutions for major customers. That's a focus right now, cultivating relationships where we become a technology partner. We do the development work, which our customer validates, and we basically end up directly supplying large volumes of bespoke material to this client."
BVO: How does your approach to product development differ from that of other companies?
Jones: "A lot of the development work we've done has been solving a problem for a particular customer and then finding it's an industry-wide problem. And we've been able to be effective because, coming in from the outside with no preconceptions and being very analytical, you often come up with a completely different strategy and approach. Once you convert people to the benefits of changing the traditional way for something that performs a lot better, then you've got products that really sell themselves.
"To build on the point of environmental advantages, one thing we focus on is durability. Because even if a product has the same VOCs as other products, if it lasts two or three times longer then it's better than coming up with something that has less VOCs but doesn't perform as well and has to be redone more often. That's the sort of approach we take. Being able to come into an industry without the blinding effect of 'this is how we've always done it' has let us come up with much more insightful and effective solutions.
"And that's what's happening in roading. If a road has to be resealed every two or three years and you can make it last three times longer, then you've got a huge saving. Not just cost, but also less traffic congestion and those sorts of things. And it's global. I've driven around America and Europe quite a bit and the roads are full of potholes and badly need resealing. What we've come up with is a much better way of doing those very traditional industry-type activities. We constantly marvel that someone hasn't done this before."
BVO: Why would someone want to work for Uroxsys?
Waddingham: "For our R&D, we have a number of staff who are trained chemists. We put one of them through Auckland University and they received a PhD. There is a strong team who do the development work here onsite. All our offices and manufacturing facility are also onsite so all the staff are interacting and know each other well. Approximately a quarter of our staff are R&D based, which I think is quite disproportionate to a lot of companies these days. We have very low staff turnover and I think that's an extension of the fact that we're a family-owned business. We insist on our staff not working long hours, even telling them to go home at times. We want staff to have a good work life balance. And the payoff for us as a company is that people want to stay here. If you can keep your staff on board, it benefits the business massively. So, we've consciously done that."
Jones: "Getting skilled labour is always a problem. In fact, we're better off by getting people in who have the right attitude and training them than trying to find people who would come in with preconceptions. Even if it's been in a similar sort of industry. We are so different to the normal way of operating a paint company. One other thing we observed working with customers, some for over 30 years, is that we have found more institutional memory of products that we make for those customers than they do themselves. Because they have constant staff changes and reorganisations. So we're able to give them information such as what product they changed to, on what date and what the formulation was. We work collegially with our big customers and there is a lot of synergy involved. And they appreciate it."
BVO: What are your goals for the company going forward?
Jones: "We want lots of people knocking on our door. It's about being problem solvers and working within existing industries and building up ongoing relationships. It's interesting that when we're working with other companies we find that they value most what we can do to solve everyday problems, as well as coming up with better products. It's often more objective to be able to look from the outside in on your customers and being able to make constructive suggestions."
Waddingham: "A lot of our roading projects will be commercialised over the next year, so we would anticipate quite a lot of expansion to service that market. One way that we differ from many companies is that we are doing future planning for what might be happening in two – five years' time. We have extensive research going on, and innovative products currently being developed in the water-based arena. For example, Water-based adhesives that can replace flexible polyurethanes and they're looking promising. As well as one-component polyurethane coatings that will have the same performance as two-component polyurethanes – water based with no isocyanate hardeners. Chromate-free primers. Aluminium clear coats and primers with much better performance than the current market offerings. Currently, we're working on isocyanate free coatings for marine use. Also we're about to start testing on anti-viral, anti-bacterial, single-component clear coats that can be put on over a painted surface and offer anti-microbial properties. That's a unique product that is timely, given the COVID-19 situation. We tend to fly under the radar, but we're doing some world-class developments here."
Jones: "The main thing is that over 30 years, we have used our contract manufacturing work to fund the R&D that we've carried on and we've built up a lot of knowledge and that's what we're starting to reap our benefit from now. A lot of the big customers we're dealing with don't have the R&D capacity they used to have, and more and more they are looking to companies like us to supply them with good answers that they can then brand and distribute to complement their range. What we don't want to do is make the same as everybody else in a race to the bottom for the cheapest price. If we develop a specific product in a specific area, it makes a lot more sense to work with companies that see the benefit of what we can supply them, and distribute it, and make it an important part of their inventory."
AT A GLANCE
Uroxsys Ltd
What: Specialist adhesives and coating manufacturer
Where: HQ in East Tamaki, New Zealand
Website: www.uroxsys.co.nz