Wongaburra
Celebrating 50 years of caring
Business View Oceania interviews CEO Atul Kumar Singh and Director of Nursing Dafni Brown of Wongaburra
Half a century ago, Wongaburra was created as a caring gesture by the people of Beaudesert, Queensland to enable the elderly to remain and live within their community. The town retains the friendly and compassionate spirit that rural Australia is famous for and Wongaburra is the embodiment of that true community spirit. On the 29th October 1965, the Beaudesert Chamber of Commerce proposed the development and establishment of a home for aged people. The proposal immediately attracted the support of the community and in only five years the building was completed and officially opened by Dame Annabel Rankin on the 22nd August 1970. Wongaburra has since evolved into a highly sophisticated centre for aging residents. Today, thanks to the diverse services offered by Wongaburra, the lifestyle choices are many for the elderly of the community and surrounding areas.
Wongaburra CEO, Atul Kumar Singh, shares, "The Wongaburra name came from the local aboriginal background of the community. In the 1960s the community wanted a very simple, basic aged care nursing home because they didn't have one. In those days, Beaudesert was a big flourishing town in terms of agriculture, mainly dairy farming and cattle. The town is situated between the Gold Coast and Brisbane but it's a rural town. So the land was donated by local members of the community and the Ladies Auxiliary was the founding member of the Wongaburra place. They did the fundraising and with some government assistance the building was constructed. The Wongaburra Society was founded in 1969 and the operation actually started in 1970."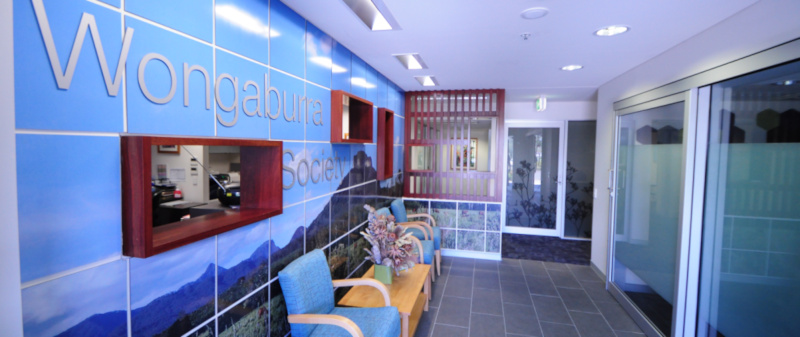 Wongaburra started out with a total of 76 beds and presently has 125 aged care beds, about 80 Home Care packages and 90 to 120 in the Commonwealth Home Support Program (CHSP). CHSP is a government aged care assistance program that delivers meals, does socialising with the patient, some rehabilitation, cleaning and cooking for people over 65. A level up from that is Home Care for those with higher needs (level one to level four). When people can't be looked after at home because their needs become 24 hours a day, then they come to the residential aged care facility. That sphere of aged care is fully funded and supported by the Commonwealth Government, and Wongaburra provides all those levels of care to the community – CHSP, Home Care and Residential Care.
Dafni Brown, Director of Nursing, reflects, "We're like a one-stop shop because not a lot of facilities have all those capabilities. Normally they just cater for Residential, Home Care or CHSP. We do all three plus respite and we also get daily respite volunteers from the community that come in for a couple hours, give the families a break and give that social interaction. So we cater to all services that we're able to get government funding and support for."
Wongaburra employs a staff of 185, plus casual workers. The property itself is 5.5 hectares and takes full advantage of its scenic rural setting. Infrastructure-wise, the facility is comprised of a new 64-bed modern building and two older buildings that are part of the original Wongaburra structure. Being a not-for-profit and charitable community-run organisation, money is invested back into the care, including staffing costs. However, 10 years ago there were enough reserves for construction of a new building with 64 beds. Since then, around 30 percent (16 bedrooms) of the old building have been fully renovated but the rest is still the older structure. At the moment there is strategic master planning being done for a new building. In two years, the old one will be demolished and replaced with a brand new structure, replete with a new kitchen, laundry, activities room, storage, car park and modern, state-of-the-art facility with 64 to 72 beds for new residents.
Competition is strong in the industry but Wongaburra is strategically planning for their own continued success. According to Singh, "One thing that's quite obvious in the Australian aged care industry right now, about 47 percent are the private organisations who are providing the aged care facilities and around 53 percent are not-for-profit church groups and charitable organisations. A lot of private groups have the cash so when they come into the area they have a brand new building, that's where we have to compete now – to have at least that ambience. It's a big decision for the family to put their loved one in an aged care facility so we first try to please them with the size of the room, the quality of the finish, before they come down to the level of care we provide. Wongaburra is a charity run by a Board and we are looking in the next year to have that new building to offer."
Brown adds, "We are quite unique because we are in a rural area and kangaroos come up to the close to the windows; residents can see cattle grazing, beautiful sunsets. With the next stage we're building, we're going to try to take advantage of that so they can see from their verandah or walk outside, instead of seeing it on TV like facilities in the city." Wongaburra not only has beautiful surroundings but is well supported by the community. Close to 40 volunteers gladly work there without any expectation of being paid. There is also exceptional support from the Ladies Auxiliary who founded Wongaburra and have been involved since its inception and  today they do charity functions to raise money and create awareness.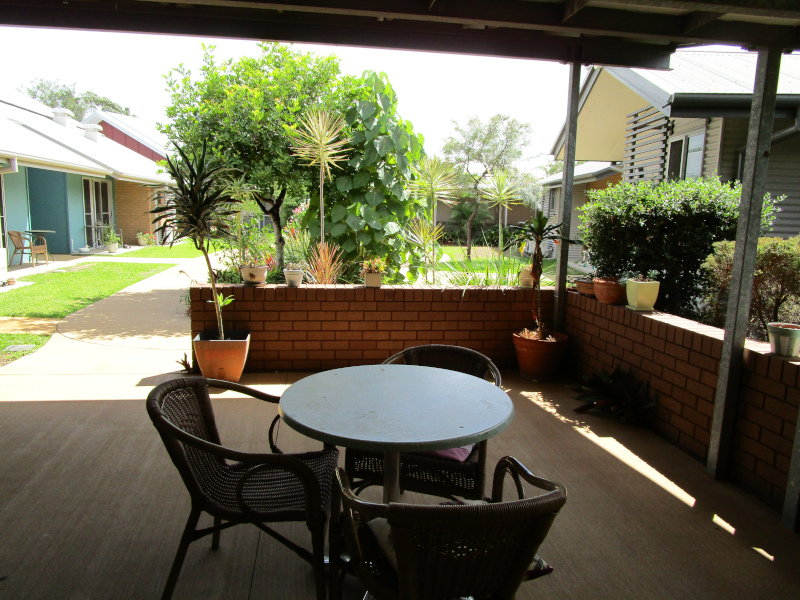 The Wongaburra Board has a quarterly general meeting where updates are reported on the status of quality of care, compliance, finance and the community can give direct feedback. "A lot of people have a vested interest in Wongaburra," says Singh, "maybe because a family member helped build the facility and then became a resident, or a relative worked here or volunteered here. So we have a very close-knit community organisation. Everybody knows everybody and they support us when times get tough. For instance, when we get heavy rains and storms, the staff can't get to work because they might not live local and the roads aren't accessible. So townspeople will come in to help feed the residents. We're very different to other providers in the city where they have to rely on the staff, because we also have the community donating their time."
Because of that good relationship with the community and other relevant stakeholders, Wongaburra is always between 96 and 100 percent occupancy and has a healthy waiting list. It's all about trust; family members they know that their loved one will have the very best care and they will be part of the journey from beginning to end. Open conversation, consultation and full transparency from the Wongaburra team gives them that extra bit of love and reassurance. A 16-bed specially designed dementia specific wing offers meaningful program activities for those residents. And the staff also runs an ongoing cent auction, where people donate items for sale and whatever money is accumulated over 12 months is used to take the people who are able to go on a beach holiday. Almost every year, 25 to 30 residents have a wonderful two-day vacation at the beach.
"We also have the high school and childcare centres coming to us with babies and little children," says Brown. "Having that interaction with the older generation… it's amazing to see the smiles. Also some of our staff have pets; we have an alpaca, Betty, that comes to work and the people love her. And we have two cats on the premises." Local contractors are kept busy at the facility and one in particular – Brian who works for Tom Moore Plumbing – not only does the plumbing but he's also a singer. Once a month he brings his country music band to Wongaburra and plays for the residents. Singh acknowledges, "We have a business relationship but also a personal relationship with the locals. The involvement is great here. The community also has a lot of people with an aboriginal background, so we have four beds allocated to aboriginal community members. We always fly the aboriginal flags with the Australian flag at the main front entrance as a sign of respect for the land owners and we involve them in our meetings."
Speaking to the best attributes of Wongaburra, Brown shares, "For me Wongaburra is family. I've worked at other facilities where it's just come in and do what you need to do and go home. But here there is family, there is investment in what we do and being proud of what we're achieving and there is satisfaction at the end of the day when you know you have done your best and you made someone smile. Some staff have been working here over 20 years, 30 years, and referring us to their friends and family when the time comes that they need care. It's quite exciting to be able to provide the high quality care and also the physical ambience, it just makes their stay here more better."
Singh has his own thoughts on the important role of the caregivers, "Wongaburra gives our employees the opportunity to fulfill the role of caring for the elderly with dignity and respect, as if they were caring for their own mom or dad. And that makes the staff want to stay here."