Custom Technology Systems (CTS)
Entrance Security System Specialists
Business View Oceania interviews Brett and James Copeland of Custom Technology Systems for our focus on Facilities Management.
The team at Custom Technology Systems (CTS) have been in operation since 1998. Founded to support the existing customer base of a former technology systems provider, CTS began as a supplier of electronic control systems for New Zealand's correctional facilities, providing systems that included integrated cameras, intercoms, gate controls, and alarms. Since their founding, the company has evolved to service domestic and commercial areas in the wider security industry such as police stations, government facilities, airports, and public service buildings. Their experience is second to none and continues to grow with every installation.
CEO Brett Copeland proudly shares his view on the CTS story. "We serviced many areas throughout the security sector but worked mainly within custodial facilities. We are able to set up bespoke systems for facility management that allow for complete control over things like doors, gates, televisions, radios, lighting, water, cameras, lifts, BMS, and more. And we do this to help improve the safety of staff and the people they manage. Our work is especially important for places like custodial facilities; we give staff the power to move prisoners and staff around and provide them with appropriate environments without the need for too many boots on the ground. Lowering the level of contact and allowing staff to control the entire custodial environment from one location or console improves their safety, boosts their confidence, reduces stress, and ups the efficiency of operations. It also streamlines any evacuations that may need to happen in the event of a fire or outside threat. We are the only New Zealand company who have continuously developed in New Zealand custodial systems that integrate into full security hardware elements, and a big part of that success has been maintaining a strong foundation with others in the industry." Custom Technology Systems bespoke system designs are used within multiple facilities nationwide and have proven easily transferable to other industries.
Today, CTS specialises in entrance security system products including entrance control gates (SpeedGates, SpeedStiles, swing gates, and pedestrian gates), entrance control turnstiles (waist-high tripod turnstiles, full height turnstiles, and pedestrian gates), intercom communication systems (IP audio and video intercoms), intruder alarm and access control systems (alarm and intruder detection technology, cloud-based access control systems, biometrics, and Bluetooth mobile access control), CCTV surveillance (IP CCTV cameras, analytic cameras, recording systems, and surveillance systems), and public address communication systems capable of safe mass-communication in public areas. CTS supplies and integrates all systems for clients using highly skilled technicians to ensure client facilities are safe, secure, and efficient. The company also aids in product and system design, project management, and after-sales advice.
Business Development Manager James Copeland shares his knowledge surrounding the importance of CTS's systems, company operations and services, technological innovations, and goals for the future.  James elaborates, "The future is about contactless, touchless technology solutions and how they can be utilised to increase the health and safety of the workplace environment for staff.
It's about streamlining the entry process for staff and visitors to reduce physical touch surfaces, securing the environment to only allow authorised persons in, and contact tracing those who do enter. An example of our dedication to innovation in this space is our new fully touchless, full-height turnstile which can also be retrofitted to existing turnstiles already installed. This will contact trace all staff entering the site and keep unauthorised persons out, all while being fully touchless. We have provided contactless entry solutions to some of the biggest corporate and government offices in the country."
CTS concentrates on providing flexible, high-quality solutions through four key focuses: fostering positive customer relationships, providing quality service and products, delivering innovative solutions, and working via highly skilled, personable people. The small, close-nit team of staff are all COVID-19 vaccinated, expertly trained, and operate under a number of licenses that ensure specialised security systems are integrated safely into high-level, secure, and sensitive environments. They include:
Ministry of Justice PSPLA
New Zealand Defence Force
New Zealand Police
AVSEC Civil Aviation Authority
New Zealand Security Association (NZSA)
ASIS International
Waitemata DHB
Impac Prequal
Red Cross (First Aid certification)
Transpower (Grid Skills)
In differentiating themselves from the rest of the market, CTS works in an end-to-end fashion, assists in designing appropriate systems, and allows for the integration of technology into current security systems. The company also takes a very active approach to education for the benefit of both staff and clients. James elaborates, "We don't just sell a box. Before we do anything, we look at exactly what it is that the client needs, based on their environment, the people they service or manage, and their current capabilities. If they have systems already integrated, we look at how we can use those to our advantage. And we involve them in that process, so they know how things are running when we get there, and how they will run once we integrate our system. It's all about simplifying the way our clients do things to improve safety and efficiency, and the more they understand about the process, the better they will be able to take advantage of their new system. And we want to educate about our importance as well; it's always a continual effort to get people to understand that our intellectual property and our skills are not just about buying a piece of hardware."
As a small private company that is entirely New Zealand owned and operated, CTS values long-term relationships with clients that are built around trust and transparency. Working nationwide from the top of the North Island to the bottom of the South Island, and in between in areas such as Auckland, Wellington, Christchurch, and Queenstown, CTS works directly with clients and through trusted local contractors. Brett shares, "We also have a fantastic relationship with Alvarado Manufacturing US and their market leading Entrance Control products, and with communications manufacturer Zenitel, who manufacture intercoms and public address systems. We are their New Zealand Technology Partner. Partnerships like these are invaluable."
James concludes with his outlook on the future of CTS. "We are making the community and the people in a variety of work environments feel safer and more stress-free when they come to the workplace. And we have the product and experience to take that to another level for our market, which we will continue to do as the market develops. We are already seeing these changes happen as we build new markets in this country." CTS is currently developing a plan and working towards establishing themselves as New Zealand's number one supplier of intelligent communication systems such as intercoms and public address systems, to support their unmatched supply of entrance control systems throughout the country. CTS would also like to extend their thanks to other key suppliers and business partners that have helped them reach their current level of development and market success, including Alvarado, Panasonic, and GDF Logistics.
CTS is continuing to progress each day as New Zealand's number one supplier and source of information for entrance control systems. In the wake of the ongoing COVID-19 pandemic and associated security concerns, CTS believes entrance control is a technology all organisations should have at the top of their priority list for managing people's health, safety and security in the workplace. No matter what the future may hold, senior management is confident in CTS's ability to continue providing for their clients and ensure the highest level of safety for their staff, patrons, and managed populations.
AT A GLANCE
Custom Technology Systems
What: Provider of electronic security systems for clients throughout New Zealand.
Where: Custom Technology Systems is headquartered in Auckland, New Zealand.
Website: www.customtechnology.co.nz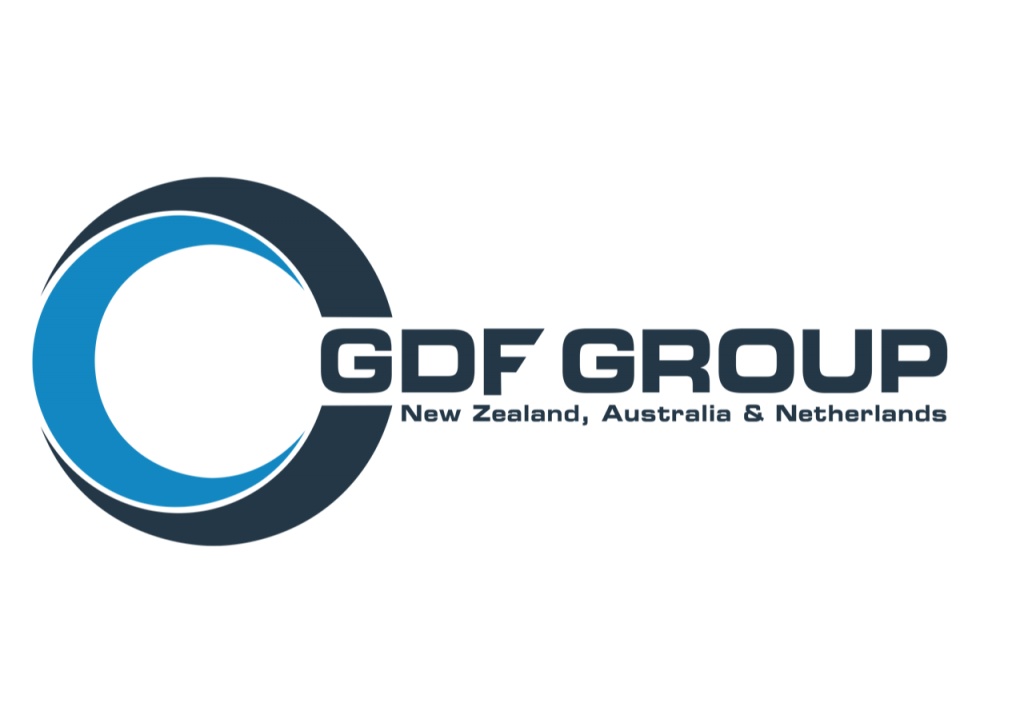 GDF GROUP – www.gdfnz.co.nz
The GDF Group is a boutique freight forwarder with key locations around the globe including our own offices. We manage significant number of shipments across all major Air/Shipping lanes globally by offering a freight service that is bespoke to the client where we manage an end to end service.