Juken New Zealand Ltd.
Sustainable Timber Solutions For The World
Business View Oceania interviews Gordon Wilmshurst, General Manager Sales, Marketing & Logistics at Juken New Zealand Ltd., for our focus on Wood Products
For more than 30 years, Juken New Zealand has been heavily involved with their local forestry and wood-processing industries. The company manufactures and exports advanced and innovative wood products, including a range of engineered wood products made from selectively planted, managed, and harvested Radiata Pine. Juken also prides itself on becoming an important economic and cultural contributor to the local communities within which they operate.
A New Zealand registered firm, Juken is family-owned by Woodone – a Japanese-based company that provides New Zealanders with research and development assets, as well as additional technology resources. They have also invested over $NZ700 million into Juken New Zealand to date. With this type of backing and years of operating, Juken is now a large-scale operation, employing many New Zealanders in several cities.
Gordon Wilmshurst, General Manager of Sales, Marketing & Logistics, shares, "Juken New Zealand's goal is to provide advanced and innovative wood products from our forest estates for our domestic and international customers. Juken has four operational mills, all in the North Island. And we also have two forest estates located in the North Island, one in Gisborne and one in Wairarapa. We have around 630 permanent staff on the books across the four mills locations – these individuals can process about 355,000 cubic metres of wood output from our mills."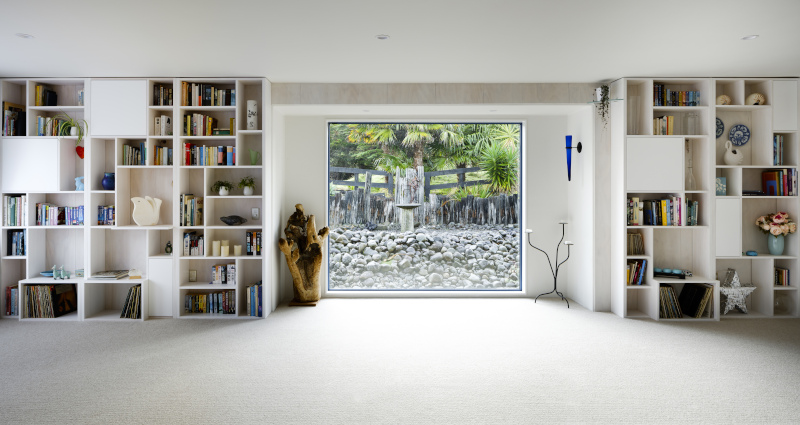 At its core Juken New Zealand is deeply focussed on utilizing every piece of timber that comes from their forests, ensuring that the total of 40,000 hectares is sustainably managed and harvested. It's this attention to detail that ensures they get the most out of their products. Wilmshurst elaborates, "We do our utmost to utilize every part of the log, and prune for those high-quality (appearance grade) wood products. The smaller parts of the tree will be peeled and made into laminated products, such as laminated veneer lumber and laminated solid wood products. The core of the log will be used for fuel to run our boilers, and in the drying processes at the mills. Very little is wasted."
Juken New Zealand also ensures they forest manage the areas professionally. This is done to guarantee that the product is right when it reaches the mill after all of the years of growing. During this management stage they also watch out for pests and diseases. But it's the reforesting that is vital for the company's future as well, as the native environment. "Both of the forest estates are sustainably managed, conducting the proper silvicultural regimes required," says Wilmshurst. "We're also making sure we are maintaining blocks native to New Zealand."
As a company with international ambitions and clients, Juken New Zealand is blessed that the country is considered a low risk when it comes to pests, compared to North American mills. It's also important for Juken to follow stringent shipping processes, not just for environmental reasons, but for business reasons. In testament to the true international players they are, around 45 to 50 percent of their volume product will go offshore, as a mixture of log and also finished processed products that are manufactured in New Zealand.
Among Juken's wide range of finished products that they sell into the domestic and international markets are: Triboard, Triboard TGV, Superstrand, Strandboard, and Spaceboard, as well as framing timbers and solid timber products. All Juken products are manufactured using the best technology and environmental practises at the company's mills. This includes some truly innovative products. Wilmshurst notes, "The LVL J-Frame is a fantastic product, and it has some major advantages over traditional sawn timber used for residential and commercial framing applications."
As any business owner or CEO can attest, it's always a challenge to educate clientele on a company's new, innovative products. With Juken New Zealand's large workforce, they've taken a unique route of channelling this messaging through their sales division. Having a small and motivated sales team, their route to market, including marketing messaging, is through their trade merchants. This requires one-on-one time with a real hands-on approach. Juken's trade merchants spend a lot of time with other trade merchants, builders, and architects who are able to educate their clients on Juken products.
In the wood product world, keeping up with technological advancements is important. Wilmshurst reports, "A big focus for us is automation. Most importantly research and development in terms of how we can make products more efficiently. At the moment we are looking for the next evolution of building products for the New Zealand market and keeping a close eye on the global markets."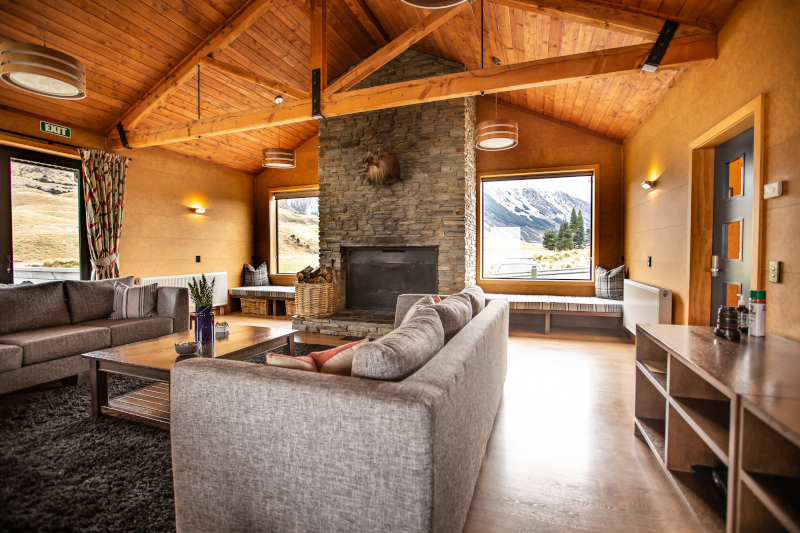 With any industry, labour is one of the most valuable assets for a successful business. Particularly in the timber sector, there are hundreds of skilled jobs that need to be filled and staff that need to be upskilled and developed for the long term. Juken is committed to keeping their workforce engaged and ensuring that they are constantly trained. As Wilmshurst admits, "It's very important that we have the right people in place to ensure the long term viability of our business."
With a company the size of Juken that operates across various towns and huge forestry estates, keeping employees happy can be a challenge. But by engaging with the communities that they operate in, ensuring that there are good safety measures in place, and working on nursing a healthy working environment, Wilmshurst believes they can achieve a good middle ground. He explains, "The regions and communities we operate in are very small rural towns. We play an important part and we want to make sure to provide a safe working environment that also challenges our staff to be innovative and do well."
While Juken goes above and beyond for its staff, there is still a need to give back to these communities, as well. A company that shows they're adding value to a community can guarantee a reciprocation of respect. Juken New Zealand is dedicated to creating a better environment, and world, for those who share it with them. Wilmshurst emphasises, "Each mill has a regional allegiance and ties to their community, particularly around the sponsoring, supporting, and donating of products to schools, so the kids can be aware of the products we make. We also sponsor a category at the Timber Design Awards every couple of years, around student innovation within timber design. It's something we're very proud of."
As the timber industry in New Zealand intensifies, Juken believes that it needs to keep creating new opportunities within the wood sector to ensure that they stay competitive in a global and domestic market. The company has a goal of rolling out its ground-roots program to support and inspire young New Zealanders to become part of the wood industry. Helping communities, uplifting the youth and staff is important, but it is also key to be a part of your own sector's Associations. This is especially true for manufacturers in the construction industry, where products need to meet building codes and standards.
Juken New Zealand have signed up to be a part of multiple building and truss associations. Their accreditation includes responsible forestry practices from the Forest Stewardship Council, which is a body that supports the growth of responsible forest management worldwide. In addition, they have ISO 14001 and ISO 9001 accreditations, and certifications from the EWPAA (Engineered Wood Products Association of Australasia), and Total Productive Maintenance (TPM), which is awarded by the Japanese Institute of Plant Maintenance.
Collaboration is key to delivering services and products that encourage repeat business from clientele. In that regard, Juken have an extensive list of B2B relationships. Wilmshurst states, "Without them, we wouldn't be able to survive. We've worked with some for more than 25 years, companies like Hexion, Scion, and McAuleys Transport. They have really helped us to evolve as a company."
Juken New Zealand looks to the future with confidence and a strong understanding of what is in store for them and the industry in the next five years. "I think we're well placed with some of the innovative products that we are working on," says Wilmshurst. "We'll see those overseas building techniques come to New Zealand, and we are well positioned in terms of the industry with regards to partners and our suppliers to create opportunities for ourselves to grow. We're in a good situation to move forward together, and it really challenges the thinking of what we're currently doing for the near future and in the long-term."
AT A GLANCE
Juken New Zealand Ltd.
What: Manufacturer of advanced, innovative wood products
Where: Headquartered in Auckland, NZ
Website: www.jnl.co.nz

RLB Packaging – www.rlbpackaging.co.nz
RLB Packaging is one of New Zealand's leading Strapping & Packaging suppliers with a well-established reputation for excellence.  For over 100 years, we've earned that reputation through our commitment to providing customers with expertise, innovation, unique packaging and strapping solutions, and safety products across all industry sectors.