TechPlas
Smart People doing Smart Things with Plastics
Business View Oceania interviews Mark Pettit and Andrew Swann of TechPlas for our Manufacturing View.
TechPlas is an Australian-owned and operated manufacturing specialist that has built their renowned reputation for responsiveness, transparency, and a proactive approach over the course of nearly four decades. Established in 1985 to provide a trusted local manufacturer of quality products, the company has more recently evolved to increase their focus on innovation and the new product solutions it provides. Senior management places emphasis on the importance of trusted business relationships and industry-wide goals, citing mutually beneficial, value-focused client partnerships, some of which have remained strong for more than 30 years.
TechPlas manufactures and supplies standard extrusions, custom extrusions, and innovative proprietary products. Standard extrusion profiles are suitable for use in a range of areas across the building industry, and include cool room products, building profiles, and custom piping and drainage. Custom extrusions are created with the support of TechPlas' in house design and engineering capabilities, catering to specifications across colour and formulation control, post-processing value additions, recycled PVC utilisation, antistatic properties, FEA for structural profile design, and flexibility to service small technical to large structural profile designs. TechPlas has also used their decades of experience to design and manufacture their own range of proprietary products, including TechBoard (scaffold planks and accessories), PolyPost (recycled PVC star-pickets), Traffic management solutions (barrier boards, guide posts, etc), load restraint angles, PVC storage hooks, electrical pull-through cable snakes, and even products that glow in the dark.
Senior representatives Mark Pettit (General Manager) and Andrew Swann (Research and Development Manager) share their insight into TechPlas' work. Mr. Swann begins, "We are a very personally focused business-to-business company. Our team has learned a lot since our beginnings and experienced massive growth in numbers and expertise. We've migrated to larger, more complex custom extrusions. We specialise in products that require a lot more PVC and innovation than your standard little T-section- products many other companies simply won't facilitate. We have also started up our own product line that we've been pushing into the market for the last few years." The team of 45 at TechPlas operates out of two manufacturing sites in Sydney, Australia; Pendle Hill, which serves as the major manufacturing facility and head office, and Smithfield, which handles flexible PVC products. TechPlas' Smithfield site also provides a unique opportunity to recycle soft PVC, allowing the company to extend its capabilities for the collection and processing of industrial waste.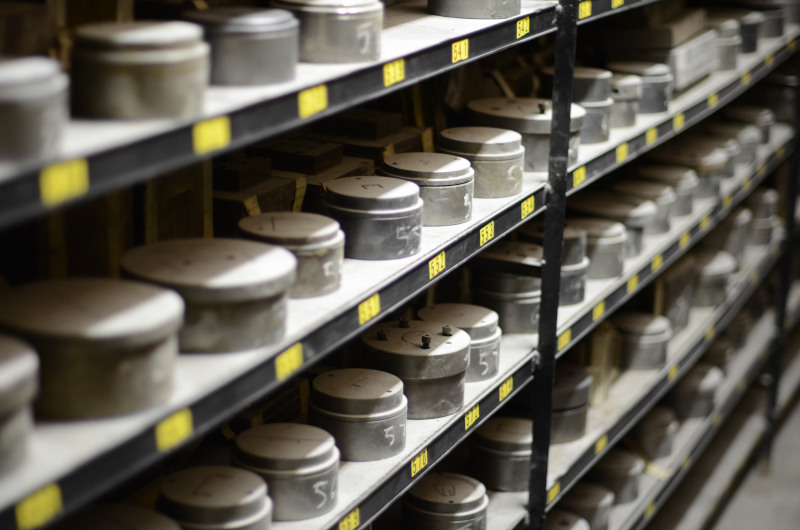 In differentiating themselves in the market, TechPlas immediately cites their autonomy over chemical technology, thanks to the experience of their founders. "One of our founders, Grant McMillan, has an extensive chemical background," Mr. Pettit explains. "So, right from the early days, we blended all of our raw materials and formulations on-site. The traditional route in our industry is to use compounded material, which involves employing an external source to blend and formulate a particular polymer formula for use. We've always believed that it's important to keep our technology, intellectual property, and innovative capabilities in house. For the vast majority of the products that we manufacture, we blend the raw materials on-site, and retain the intellectual property and technology for it." Mr. Swann elaborates, "We also have a greater focus and capability for product design than a lot of the other companies in our space are interested in. We can make bigger profiles ourselves, but we can also assist other companies and with a lot of the design and engineering work. For many of the larger players in our industry, unless you approach with a complete design ready for tooling and manufacture, you're not going to get very far. We are happy to spend in some cases many, many years helping people get the right design."
TechPlas places a huge focus on collaboration for the betterment of Australia's manufacturing sector, and would like to thank their key partners Waterco, James Hardy, ATPAC, Borg, Sunline, Sitemax, and Akdeniz Chemson, for their contributions to both company and industry success. Mr. Swann shares, "Our relationships with others in our sector and also those complimentary to our sector are what drive our capacity for research, development, and innovation. At the moment, we are working on fine-tuning the efficiency and capability of our products and production processes. We try to incorporate recycled PVC into everything we work on to increase the circular lifecycle of our products, and if they are damaged or retired, we get them back to recycle them. Without the network we have built over the last 37 years, we simply wouldn't be able to do that."
TechPlas is also a member of Vinyl Council Australia (VCA). Mr. Pettit speaks highly of the work the association has done in advocating for the PVC space. "PVC really got a raw deal in terms of the way it has been traditionally perceived by government and consumers alike, in that it's generally thrown in with other less sustainable plastics and plastic applications. You can't look at a PVC pipe that is manufactured responsibly and works in the ground for 50 years in the same way as the millions of bottles being made every week. One of the key things that VCA has done is work to inform governments, consumers, and even industry bodies in the building and construction space of what the facts are in regards to PVC sustainability, benefits, and future potential."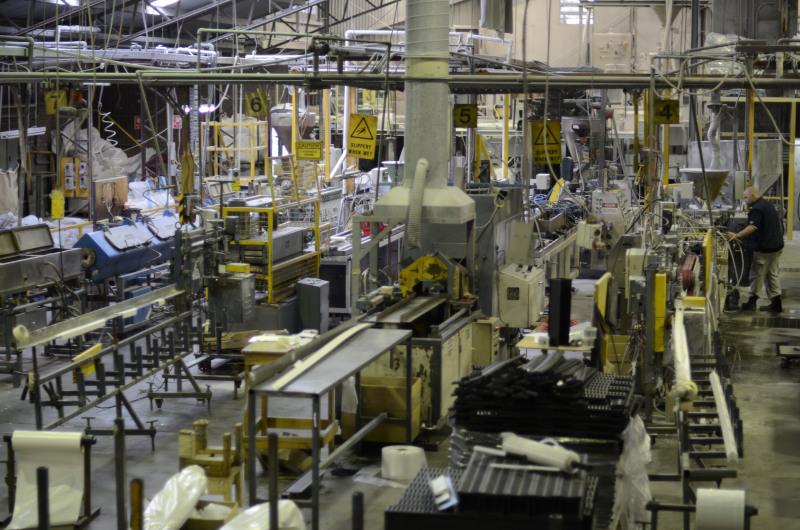 Moving into the future, TechPlas plans to redouble their efforts in identifying and deeply understanding potential markets and market applications, particularly for their proprietary products. Mr. Pettit elaborates, "We work hard to provide solutions for specific issues in the markets we service, so we've invested a lot of time and money in getting to know them and introducing ourselves as a solutions provider. We have some new things coming up in scaffolding and formwork, which is exciting. It's always great to see innovative technology gaining momentum in the building and construction industries for things like UPVC windows." TechPlas will also continue to develop their recycling and value-adding capabilities to support VCA's promotion of recycled material use and provide customers with a pre-assembled product, in contrast to multiple separate components.
Mr. Swann concludes with a note on company culture. "We are a medium sized player in the PVC industry, but we tend to make a lot of unique, niched products. We really enjoy supporting those more innovative ideas, but we simple couldn't commit to their complexity without our fantastic staff. And despite our size, we really feel like a small business- like a family business. We keep ourselves grounded and humble, identifying very closely with family-oriented values, and we combine that with big business disciplines and systems to create a really optimal environment for what we do. No matter how big we get, our team will always remain tight knit and ready to go that extra mile for our customers."
AT A GLANCE
TechPlas
What: Manufacturer of custom extrusions, specialty pipes, and innovative plastic product solutions
Where: TechPlas is headquartered in Sydney, Australia
Website: https://techplas.com.au/

Akdeniz Chemson Additives Pacific Pty. Ltd. – www.akdenizchemson.com
A global leader in PVC stabilizers, Akdeniz Chemson is a vertically integrated company that manufactures many raw materials at its state-of-the art production facilities. Akdeniz Chemson's Global Sales Network and Product Development offer clients tailor-made solutions as stabilizer systems and high-quality products. Akdeniz Chemson provides clients with fast delivery, excellent technical service and customer-centric solutions.