Factory Pools Perth
Best Prices Guaranteed
Business View Oceania interviews Don Del Borrello, Brand Manager at Factory Pools Perth, for our Construction View.
An Australian owned and operated fibreglass swimming pool provider, the team at Factory Pools Perth have worked since their beginnings to carve a solid place in Australia's pool industry, as the nation's largest pool manufacturer and the number one pool builder in their locality of Perth. Founded as part of the Barrier Reef Pool Group, Factory Pools Perth sought to present a one-stop solution to the Western Australian market that would deliver high quality, beautiful pools to customers throughout the city- at an affordable cost. Now the provider of choice for would-be swimmers across Perth, the company boasts a massive range of fibreglass pools that are each manufactured in their Forrestdale facility and backed by a Lifetime Structural Warranty.
Factory Pools Perth manufacture small (3.0m-6.0m), medium (6.5m-7.9m), and large (8.0m-12.0m) fibreglass pools via no less than 10 specified series. Each series highlights a unique style and key features accompanied by a range of standard inclusions designed to exceed Australian Standards and provide the very best in structural integrity, aesthetic design, safety, pool equipment, and accessories. Factory Pools Perth also have a variety of additional package options available to further supplement each new pool in energy efficient equipment, freshwater minerals, a Lifetime Surface Guarantee for Advanced Pool Colour Technology, and more.
Don Del Borrello is Brand Manager at Factory Pools Perth. He begins, "Our bottom line is to give our customers the best pool, the most choice, and the longest warranty, all at the best possible price. We work with pool goers of all kinds, from young families, to retirees, and everyone in between. Our office and manufacturing facility are together in a single, purpose-built location, and our team are all experienced and fully qualified. We even do our own training- everything we do is to deliver a better experience for our customers, so they can be confident in our ability to provide them with the ideal addition to their backyard." The business also runs three display centres at key locations across Perth: O'Connor, Joondalup, and Mandurah.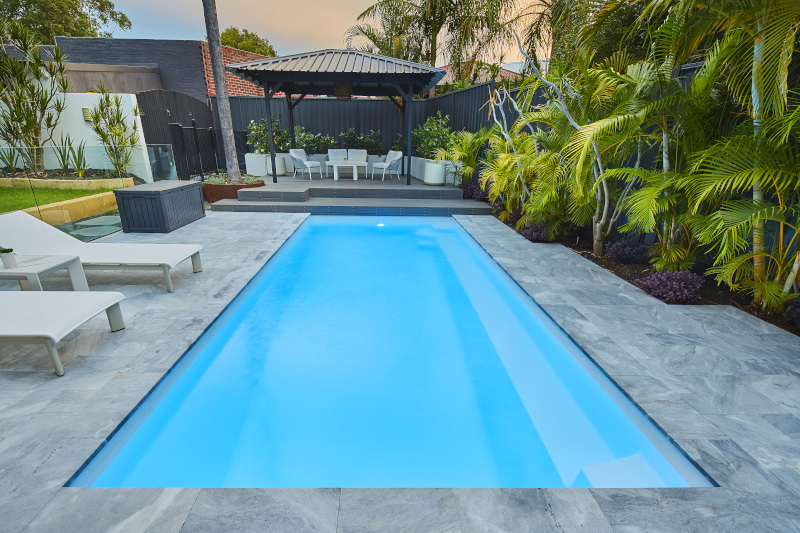 Factory Pools Perth fosters an internal culture that promotes and supports learning, passion, and dedication. Staff make it their mission to provide comprehensive quotes and work out all details prior to sale, spending extra time initially to ensure the entire process remains straightforward and stress free until completion. All planning is undertaken internally, Mr. Del Borrello says, and staff are trained accordingly. "There are a lot of services we provide alongside pool sale and installation, so our team members obviously need to have the skills to deliver them. For example, our sales team are knowledgeable about engineering and planning approvals. We use state of the art technology to manufacture our pools, so everyone has to be up to date on the newest materials and able to educate our customers about their benefits and what that means for the end use. The industry has made leaps and bounds in pool technology over the last few years, particularly in advanced colour. We can now provide colour systems that will not fade as they have in the past- and these are beautiful, vibrant colours. If there's a better technology or a better product, we make it a priority to take that on. We simply don't work with subpar materials. That way, our clients know they're getting the best quality on the market respective to their pool design."
New pool owners are opting for freshwater systems and mineral pools that are specially developed to produce optimal water quality without the use of harsh chemicals or cleaners, Mr. Del Borrello explains. "Probably 80% or our sales are for freshwater pools with mineral packages. There's a big move towards clean, chemical-free water that is extremely safe and requires minimal maintenance. Water that is fresh, soft, with the ideal mineral and pH levels, safe, and heated. In these pools, you can come right out and don't need to have a shower, etc. So it's a far cry from the chlorine-heavy pools that leave you smelling like chemicals, damage your hair, and leave chemicals on your skin that you need to wash off." In addition to mineral technology, Factory Pools Perth promotes pool management systems such as SplashMe, an Australian owned and manufactured automation and monitoring system that allows pool owners to run pumps and cleaners efficiently, manage multiple heat sources, control spa and water feature functions, schedule lighting, and more- all from their phone. SplashMe can be installed for use with any pool or pump, in existing or new builds, and provides pool owners with the opportunity to save hundreds every year in energy, chemicals, and maintenance costs.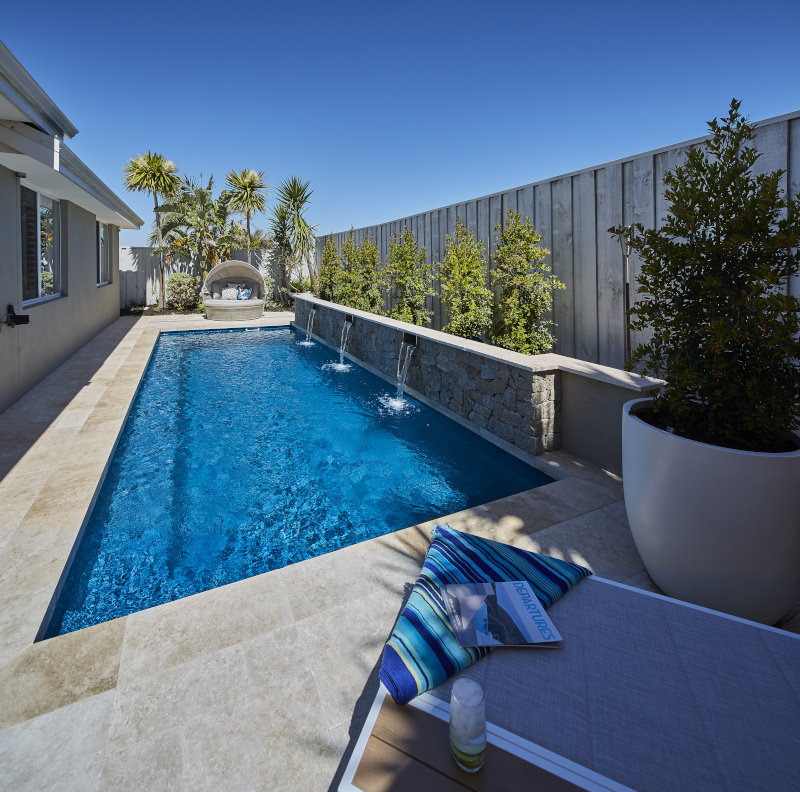 Australia's pool industry has shifted of late to focus primarily on smaller, more automated pools with a variety of features and additions. These trends, coupled with widespread skills shortages, supply disruptions, and a huge increase in demand due to the effect of the COVID-19 pandemic, has created the perfect storm for business owners throughout the country. Mr. Del Borrello elaborates, "The biggest challenge for us right now is working with plots of land that are continuously decreasing in size. Essentially, clients want more and more features with less and less space. So our design capabilities have had to adapt to that, and our sites have to be managed as efficiently as possible to accommodate. And because of COVID, we are unable to rely on skilled workers coming in from overseas, so every member of our industry is working on overdrive right now. As Australia begins to open up again, we will be able to bring in more migrant workers to supplement demand, particularly in manufacturing. We've done a lot of upskilling and cross-skilling in our team over the last two years, which has helped, but we have still seen our turnaround time for a new build grow from an average of around two months to over nine."
Factory Pools Perth has a number of goals for the future that the business will work hard to achieve, Mr. Del Borrello shares. "We are always coming up with new designs, and sourcing the best, most innovative technologies to service them. We actually have the fastest growing design range in the market right now. So we will continue to build our network of suppliers and innovators across Australia and internationally- we also plan to expand our manufacturing facility soon to support that growth and improve our production capabilities. Our biggest goal moving forward is to gain environmental certifications and improve our processes even further to be more environmentally friendly. We already have a number of systems in place to support sustainability in our operation, but it's important that we have the certifications to back them and promote their use to our clients and business partners. So that's where we're headed next."
Factory Pools Perth would like to conclude with their thanks to key suppliers, business partners, and industry bodies that have contributed to the company's success since its beginnings. They include Pool Controls, Astral, Greenleaf, Barrier Reef Pools Group, and the Swimming Pool and Spa Association (SPASA) of Western Australia.
AT A GLANCE
Factory Pools Perth
What: Quality pool design, manufacture, and installation.
Where: Factory Pools Perth is headquartered in Perth, Western Australia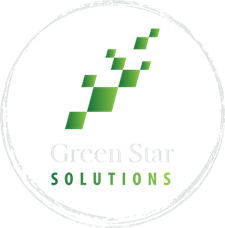 Green Star Solutions – https://greenstarsolutions.net.au/
Green Star Solutions offers a wide range of ecologically friendly solar solutions for home, swimming pools and commercial applications.
We are proud to offer support to you at several levels:
•    Solar Pool Heating
•    Air to water heat pumps, pools and other applications
•    Solar Hot Water – evacuated tubes
•    Solar Power (PV) panels and PV/thermal
•    Hydronic Underfloor Heating/cooling
•    Electric Underfloor heating
•    Commercial and Domestic support
We also offer Design and Construct services for new builds, and we can support Architects and Builders with consulting options.
Central to everything at Green Star Solutions, is design. We place the highest importance on providing our customers with sustainable solutions that are functional, innovative and energy efficient.
In order for the design intent to be fully realized, Green Star Solutions has an assembled team of handpicked craftsmen, who are passionate about their trade and attention to fine detail.
An essential element of a well-designed and well-constructed heat system is on-going maintenance. If properly maintained, a home and pool will appreciate in both aesthetic and financial value, over time. We are proud we offer this on-going support for you, our client.
Contact us on 08 9331 3868 or visit https://greenstarsolutions.net.au/ for more information