Heartwood Timber Floors & Shutters (Heartwood)
Discover the Heartwood Difference
Business View Oceania interviews Damien Spiteri, Director of Heartwood, for our Manufacturing View.
Australian owned and operated for over a decade, Heartwood Timber Floors & Shutters (Heartwood) have provided quality timber products to the Greater Sydney region since their establishment in 2012. Committed to quality and excellence, Heartwood pride themselves on fine workmanship, knowledge, and experience. The company recognises the importance of a deep understanding of clients' needs and tailors their approach accordingly, devoting time and effort to ensure each final product is nothing less than world class. Thanks to the decades of industry experience held by management, Heartwood remains flexible and able to adapt to a variety of working requirements. This is their biggest strength-Heartwood states: "We are a diverse business which can handle any job, whether it is a small repair job, renovation, new home, high rise apartments, or even a large sporting complex."
Heartwood provides a broad range of timber products, including solid strip flooring (solid hardwood), engineered floating flooring (pre-finished hardwood), bamboo flooring (pre-finished and UV cured), decking (Blackbutt and Spotted Gum), engineered Oak (15mm and 21mm), laminate floors (Quick-Step and hybrid), and window shutters (Plantation Shutters and PCV Shutters Sydney). The Heartwood team can also take on the installation and/or sanding and polishing of your timber. Step by step guides are available for the decisive DIY client should they want to take on installation themselves.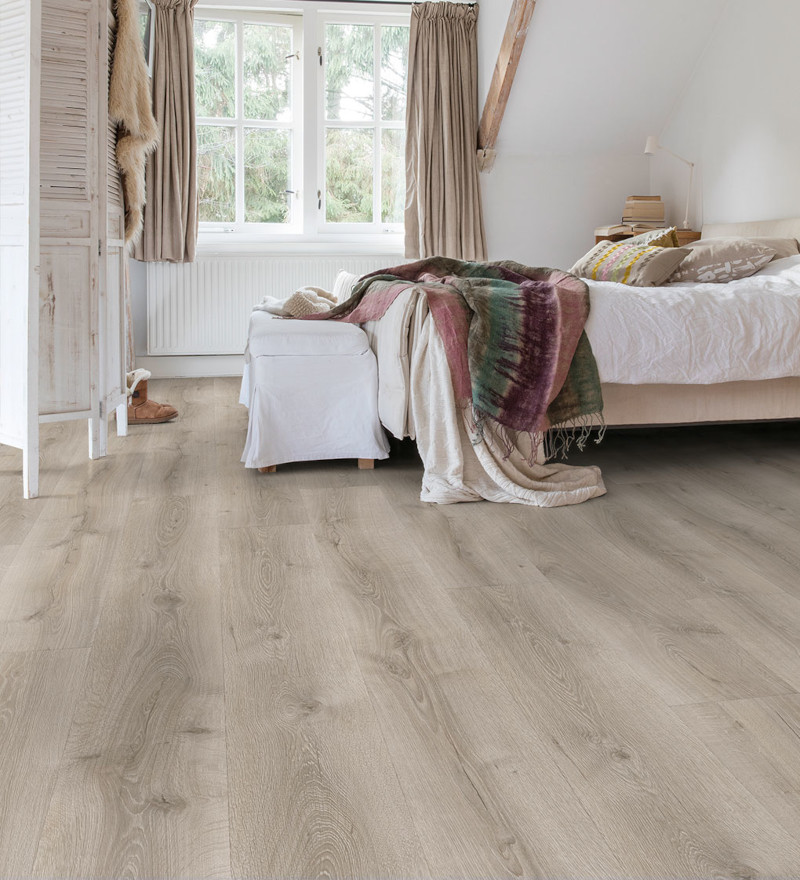 Director Damien Spiteri has been in the industry since 1995. "I jumped into the timber flooring world at 17 years old. I saw an ad in the local paper looking for an apprentice, no experience necessary. I ended up getting the job, and spent my time installing, sanding and polishing timber floors inside people's homes. It was great- I loved working with my hands, and I got to be in a different place basically every day. I finished my apprenticeship and set myself up as a subcontractor. Eventually that led to employing my own apprentices, bringing on more work, and building my professional relationships with suppliers. I even spent some time in sales to broaden my knowledge and gain some business skills. When Heartwood was set up, we began supplying to insurance builders and new home builders. Nowadays, we have a great retail presence along with the 22 insurance builders and 15 new home builders on our books. We run around 25 contractors out of our singular storefront location, which is in Seven Hills in Sydney. We keep everything in the one spot to help maintain a balance between work and life for all our staff. We don't want to get too big, don't want to be too commercially focused. It's about all about quality, skill, and integrity for us."
Costs associated with supply chain disruptions have been difficult to manage, Mr. Spiteri explains. "Supply at the moment is getting harder and harder. Prices have gone through the roof for everybody, the cost of living has risen, and logistics has definitely been a tricky area to manage. Our Australian hardwoods are grown and manufactured mostly in Northern New South Wales before getting trucked down to Sydney. Freight prices have risen by about 15% in the last eight months. We are also experiencing longer waiting times for the material we import from overseas. What used to take four weeks is now taking 12. But we are getting by with some really solid forward planning, time management, and consistent communication." Heartwood have worked hard to remain abreast of market changes and new trends following the pandemic construction boom, expanding their location to include a designated warehouse, allowing for more dedicated showroom space.
Sustainability is huge at Heartwood. A key priority for management is to advocate and educate on the importance of environmental responsibility in construction. "Most floor coverings take a fair toll on nature," Mr. Spiteri says. "Timber comes from a naturally sustainable source, and our wood comes from very carefully selected suppliers that are doing the best for our Australian ecosystems and making sure native forests are well cared for." As well as sustainability, Heartwood staff value communication, fairness, quality, and flexibility. The team is currently working on building their commercial portfolio through gallery renovations, apartment complexes, and display suites.
There are a number of differentiating factors that set Heartwood apart from their local competitors, which include but are not limited to free measure and quote services that can be carried out on site or via plans and have a two working day turnaround, free moisture testing, experienced assistance with project planning and management, and complete technical advice for DIY enthusiasts. Mr. Spiteri elaborates, "It's not really about the money anymore. It's about providing a great service and exceeding our clients' expectations while maintaining our environmental integrity. Our business philosophy is simple- we treat our clients how we would want to be treated. Timber floors can cost anywhere from 10 to 50 to 100 grand depending on the customer's needs, preferred material, and project plan. That's a really significant investment for anyone. As well as our major interactions, we do little things that make a difference, like making sure the site is left clean and tidy after we work. Simple, yet effective. That's our way."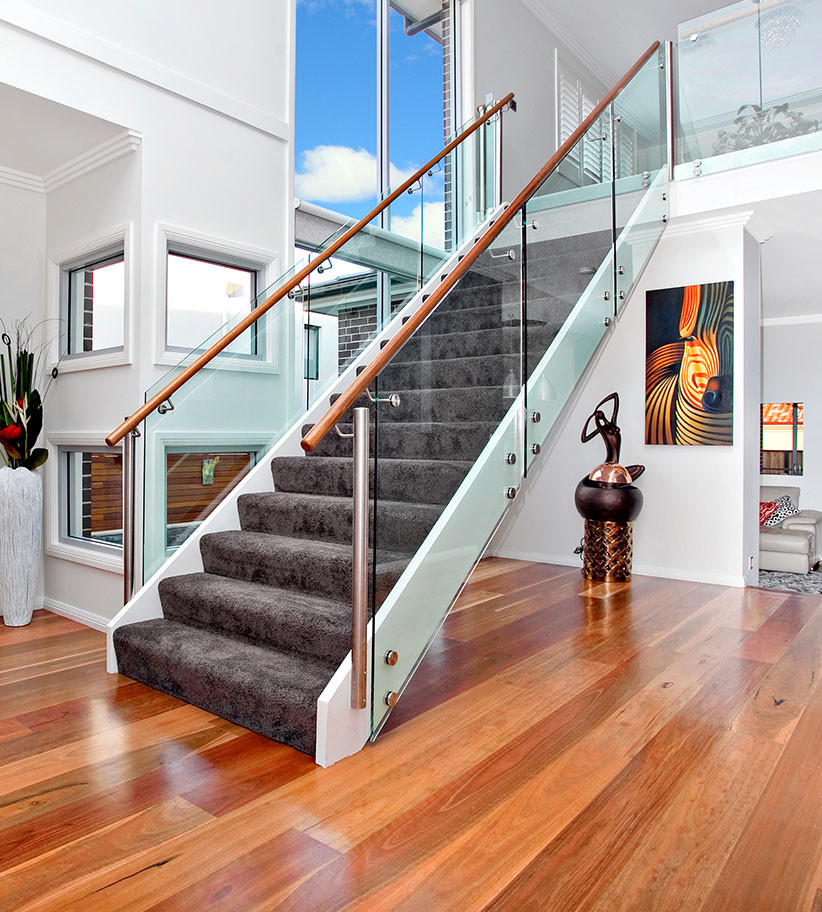 Heartwood predicts that engineered timber flooring will become more commonplace moving forward. With sustainability being one of the top decision-making factors for prospective clients, Australian species are gaining popularity throughout the country. Sydney is no different, Mr. Spiteri explains. "I think we will see engineered timbers really take over the market. They tend to get a lot more out of the tree with a veneer, so it's superior in terms of being environmentally friendly. Product innovation will always be in the forefront of our minds- new styles, new engineered materials, new colours. Solid hardwoods are perhaps becoming less popular, particularly for those clients who are conscious of their budget. For us, we intend to value add as much as we can and spoil our customers for choice. I am in the process of becoming a registered timber flooring inspector through the Australian Timber Flooring Association (AFTA), with whom we have achieved the highest rating of showroom accreditation.
Alongside ATFA, Heartwood would like to thank their suppliers, including Hurfords Hardwood, Preference Floors, Quick-Step Premium Floors, Britton Timbers, Bostik, and Capital Shutters. Mr. Spiteri concludes, "At the end of the day, people love timber floors. They love the aesthetics, the versatility, the ease of cleaning… Even things like being better for people with allergies. There are so many reasons why these floors are taking precedence over materials like carpet and tile. We are really happy with the range we have created and will continue to leverage our expertise to match our product quality with a fantastic customer experience. Onwards and upwards!"
AT A GLANCE
Heartwood Timber Floors & Shutters (Heartwood)
What: Timber flooring and shutters supply and installation for clients throughout Sydney, Australia
Where: Heartwood is located in Sydney, Australia.
Website: https://heartwoodfloors.com.au/