HSP 4X4 Accessories (HSP)
For the 4X4 Lovers
Business View Oceania interviews Massih Aimaq, Co-owner and Sales Director of HSP 4X4 Accessories, for our Automotive View.
The team at HSP 4X4 Accessories (HSP) works each day to push the boundaries of what is possible in the creation of innovative 4×4 auto parts and world-class accessories. Since their beginnings in the late 2000s, the company has created an expertly designed range of products to lead the Australian market in efficiency, aesthetics, technology, security, and performance. The creation process takes place entirely on Australian shores, from concept through to manufacture. HSP prides themselves on their ability to deliver products that are often world firsts and focus on providing solutions to common problems faced by passionate drivers.
HSP supplies to 4WD owners throughout Australia and overseas from their home base in Melbourne. The business creates products for brands such as Ford, Holden, Mercedes, Mitsubishi, Toyota, Isuzu, and more. They include HSP's Premium Hard Lid, Electric Roll R Cover, Silverback Lid, LoadSlide, Tailgate Lock and Tailgate Strut, Load Bar and Load Rack, and Tub Liner. One of their star products, the Electric Roll R Cover, is the only one of its kind in the world.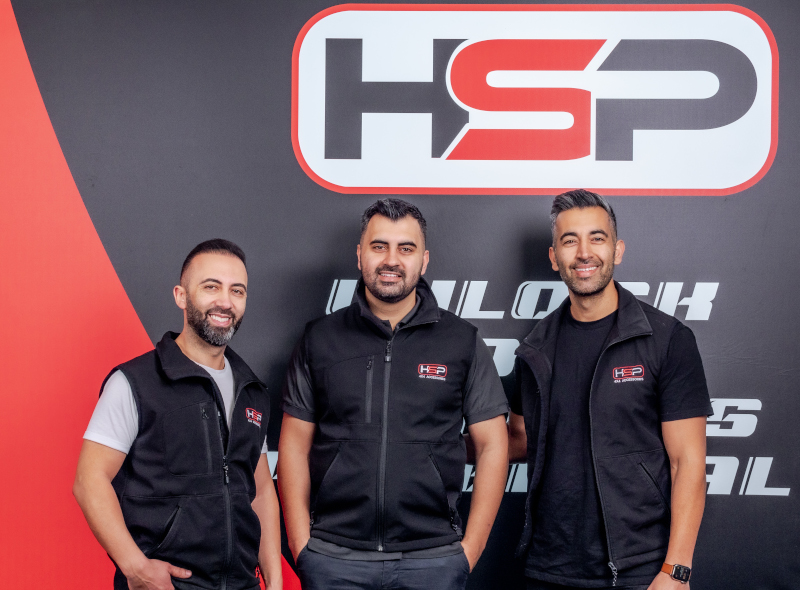 Co-owner and Sales Director Massih Aimaq introduces HSP as a specialist provider looking to drive innovation in automotive accessory manufacturing. He begins, "Our mission is simple- to create and distribute beautifully engineered products that create an effortless collaboration between the vehicle and the user. When we first took over the company in 2007, we began in the body and crash repairs market, working in particular with Holden Commodores, which were very popular at the time. Our ability to source niche parts for such a popular vehicle soon built us a great reputation for being agile, efficient, and willing to work. Through that came our evolution; we chose to move away from the repairs business in 2010 and shifted into the accessories market. It grew quite organically from there, and now we have a head office and logistics location in Melbourne, and three manufacturing location in country Victoria, including our new purpose-built facility. We are proud to service all of Australia and have also exported internationally since 2018."
All 60 staff at HSP are treated as family, Mr. Aimaq explains. "We treat every single person that works with us with respect, fairness, and equity. It's incredibly important to us that everyone feels valued and supported in their personal lives as well as their professional ones. We have built our workplace on a foundation of trust, and the result is a mutually beneficial, efficient environment that fosters real and lasting relationships. Myself and my two partners at HSP are related and life-long friends, so there's a real family feel. We place the quality of the user experience over our profits- we believe it's the right thing to do, and it generates a better reputation, leading to more clients and revenue, in the end. All of our products are solutions to real problems experienced by real drivers. We are passionate about remaining 100% Australian owned, manufactured, and sourced. We want to keep our jobs local, have great control over our systems and processes, and ensure our products evolve with specific markets in mind. Breaking into the market was a challenge because we were bringing in a lot of new, bold ideas, but they have definitely paid off."
HSP is a member of the Australian Automotive Aftermarket Association (AAAA), Mr. Aimaq says. "AAAA is the national industry association representing manufacturers, distributors, wholesalers, importers, and retailers of automotive parts and accessories. Being an active member of this industry allows us to have insights and knowledge into the future of our market and align our products to the needs of our consumers. We would absolutely like to thank the AAAA for their assistance and guidance for us and our wider industry. Some of our major suppliers including CAPRAL, PPG, and Visy packaging solutions. A company in particular that we want to extend our deep gratitude to is Mitsubishi. Mitsubishi took a great risk on a business of our size as we were getting established, and they were the first major company to work with us. So our heartfelt thanks to them."
HSP attracts testimonials such as, "Excellent service and knowledge. Finally got to deal with a professional business that has a huge amount of knowledge" and "The guys at HSP are super friendly and can't do enough to help you. I had a Roll R Cover installed on my VW Amarok, along with tub liner and tail gate assist. Brilliant workmanship and excellent roll top cover", the business has garnered a loyal following of enthusiastic 4X4 drivers. Also adding to their fantastic reputation is their accreditation with the most recognised quality management system in the world- the global compliance certification (GCC) ISO 9001.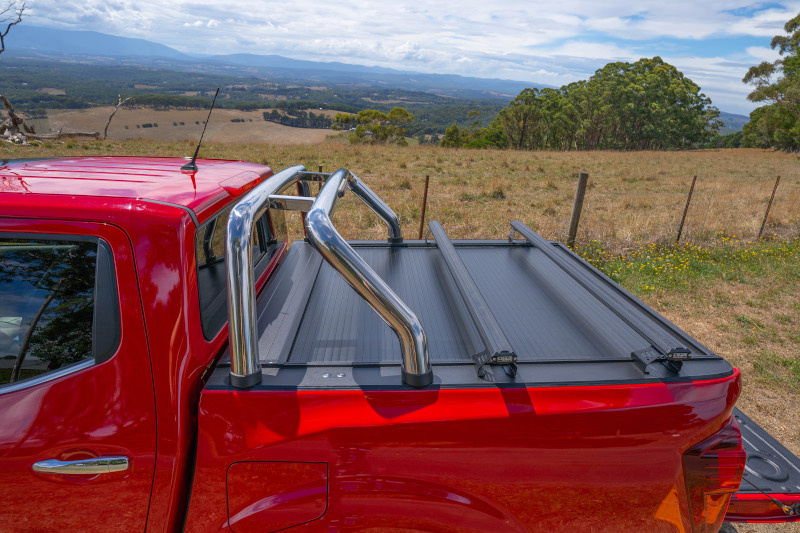 Looking ahead, Mr. Aimaq says HSP has plans to spur international growth. "We have a good hold on the Australian market and love the 4WD culture here. We are passionate people who get to service passionate people; it's a perfect match really. We still have a lot to achieve and will stay consistent in our development of new innovative products on our home turf- it's very important to us that we stay true to our roots no matter how big we get. Starting in 2023, we plan to drive further into overseas markets in Europe, South Africa, and Asia-Pacific. Our team is working on opening a warehousing and distribution facility in North America, potentially with manufacturing capabilities, to further service our work over there as well as a potential manufacturing and logistics hub in Europe for our work in the European region. We also have a new product coming out in 2023 that we have been working on for half a decade that we estimate will be the biggest, most successful creation of ours yet. So there are a lot of things in the pipeline for HSP over the next few years, and we certainly consider ourselves a space to watch!"
HSP would like to conclude with a note to their success in the 2019 and 2022 AAAA shows. In 2019, the company won the award for Most Innovative Ute Accessory for their Tailgate Central Locking unit. This year, HSP took out the award again for their Electric R Roll Cover. Mr. Aimaq concludes, "It's wonderful to reach achievements like these, especially given that we are a smaller, innovation-focused company competing against massive players that have been working traditionally in the industry for many years. It just goes to show that we are doing something great at HSP, and we are incredibly proud of that."
AT A GLANCE
HSP 4X4 Accessories
What: Specialists in 4×4 accessory design, prototyping, manufacturing, and distribution
Where: HSP 4X4 Accessories is headquartered in Melbourne, Australia
Website: https://hsputelids.com/