ILT Stadium Southland
The Heart of Events in the Southern Community.
Business View Oceania interviews Nigel Skelt and Alex Morrison-Bailey of ILT Stadium for our focus on Events and Trade Shows.
ILT Stadium Southland (ILT Stadium) is a multipurpose sporting, events, and entertainment venue that serves as a cherished hub for the broad Southlands community. Originally opened in 2000 as an indoor host for local winter sport, the stadium decided to undergo significant redevelopment and expansion in 2014, to allow for a more diverse venue offering. Today, ILT Stadium continues to show great commitment to local, domestic, and international sport, as well as recreational, cultural, corporate and entertainment events.
ILT Stadium is designed to cater for a wide range of events including conferences, exhibitions, and trade shows- but it's so much more than just a venue. Acting as home base for 12 sporting organisations and host for a plethora of community events, the stadium is truly versatile. The complex includes ten community courts set up for netball, basketball, volleyball, netball, and tennis, four squash courts with double-court conversion abilities, a 'Clip n Climb' wall with 15 available climbs, a high-performance training centre, associated drug testing facility rooms and dedicated baby change facilities, four Legends corporate lounges, and an international indoor velodrome with an extra two corporate lounges. Being the first indoor velodrome in New Zealand, and the first in the world with four court spaces inside of it, the velodrome attracts all kinds of users and provides a uniquely transformable space.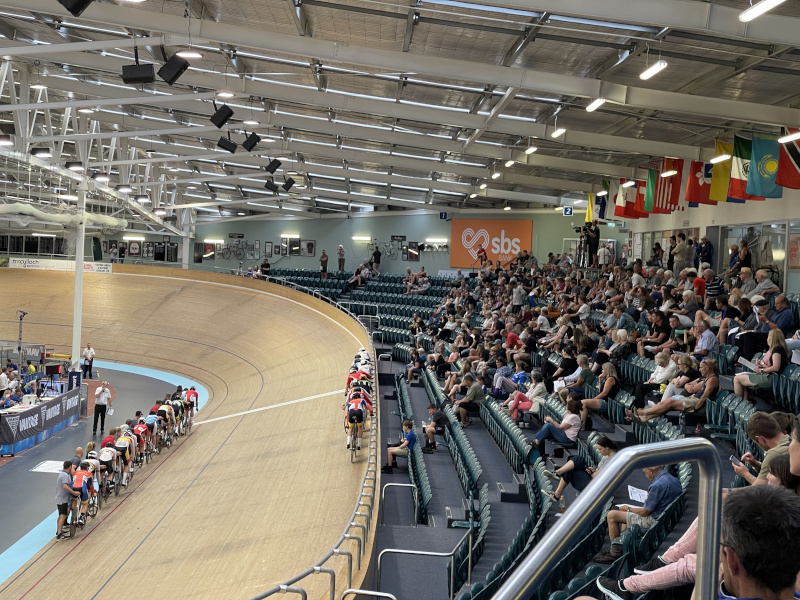 Nigel Skelt (General Manager) and Josephine Shephard (Programmes and Events Manager) share ILT Stadium's growth since we spoke with them last, in 2021. "The biggest influence for our recent growth has been our community's needs in this post-COVID world," Nigel begins. "We are becoming more multi-functional than ever before and have recently been focusing on creating our own events and activities program to suit our extremely diverse demographic. Of course, this has been a real challenge, but it has also presented us with an opportunity to brighten the lives of those in our community and stimulate our local economy in the time they need it the most. There have also been some challenges in building the confidence of attendees that an event or a game is actually going to take place- people are definitely reluctant to organise their attendance ahead of time. We've seen a change in mindset that is geared more towards a walk-up crowd."
Josephine adds, "So what our team has done is created and recreated events that foster a sense of excitement and confidence in our community again, like Paint-n-Sip, Sing-n-Sip, Bloom workshops, dance classes, love local markets, inflatable courses… Smaller events that are really diverse and take advantage of the flexibility of our spaces. We want to engage the full range of our demographic, right from our youngest to our oldest, and everyone in between. For example, we have a group that uses our netball courts to play 'walking netball'. We are certainly seeing people being more interested in just coming in to try something, rather than committing to a six- or eight-week social sport league. It's really important that we roll with that and keep coming up with new things for them to try, and that we look at what they'll want to engage with in the future. There's a big expectation for us to remain at the forefront and continue to redesign and develop our spaces for the next big thing."
Being well-known as a multipurpose facility does has its drawbacks, Nigel explains. "We are in a critical period now where we have to decide whether we are a commercial or community entity. Obviously, there needs to be some financial return to what we're doing, and we are largely community funded at this stage. The stadium's offering has changed dramatically over the last year or so- in 2021, we strategically planned for an event a month over the year. Now in 2022, we have already seen something like 80 events, and the year isn't over yet. Events have become the financial backbone for the venue, so the challenge for us now is to maintain a balance so that our community can continue to enjoy events of all kinds but come in and have their regularly scheduled sports as they always have."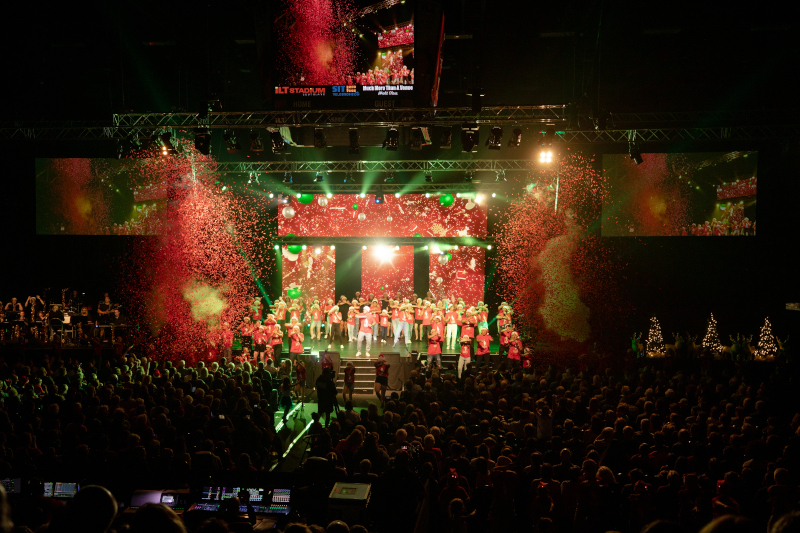 The team behind ILT Stadium's success values trust, openness, and respect. Josephine elaborates, "We have positive, genuine relationships amongst staff and a really wonderful culture. A recent example would be when we held the National gymnastics competition. It was all hands-on deck- management were stepping in and making coffees and sandwiches alongside the school-age staff. You know you're entering a great working environment when you look around and see things like that. It's a dynamic that is recognised by our patrons, too."
ILT Stadium works hard to provide opportunities for school-age workers and young people from the local community. A strong mentoring system, Nigel says, is key to the cross-training of each team member. "Our instructors know how to work reception, and vice-versa. I've even been known to jump on the till every now and again if it's needed. This means we are able to cover shifts easier if someone's out sick, but it also deepens our understanding of and respect for each other's roles, especially from a management perspective."
Investment in technology is currently on management's minds in the form of interactive sports walls. ILT Stadium is keen to combine physical activity with education; digital wall setups display interactive games, where players can break a sweat while practicing a skill or learning something new. As well as providing a new activity for the venue, technology like this has the potential to be hireable as an extra income stream, Nigel explains. He elaborates on the stadium's other recent uses of technology: "Something positive that has risen out of our time during lockdown is our online engagement. We are very active on social media; we film behind the scenes activities like re-sanding and covering our courts, and our audience loves it. We are out there on Facebook, Instagram, and TikTok- we have quite the following! It's a really important step in keeping the stadium on everyone's minds.
Nigel and Josephine would like to conclude by extending their gratitude to the many suppliers, collaborators, and community organisations that make everything ILT Stadium does possible. Particular thanks goes out to The Invercargill Licensing Trust, Community Trust South, The Invercargill City Council, and the Southland District Council.
AT A GLANCE
ILT Stadium Southland (ILT Stadium)
What: Multipurpose events facility for international and domestic events in the Southland region.
Where: ILT Stadium is located in Invercargill, New Zealand.

VAST Billboards – www.vastbillboards.co.nz
At Vast, we strive to make digital billboard marketing accessible to a wider audience, without compromising on service, flexibility or the latest technology.