Meat Industry Association (MIA)
The Voice of New Zealand's Meat Industry
Business View Oceania interviews Sirma Karapeeva, CEO of the Meat Industry Association New Zealand, for our focus on the Food and Beverage sector.
For the year ending December 2020, the New Zealand meat industry reported export revenue worth $9.2 billion. Over 85% of meat production in the country is exported to 110 overseas destinations. Supporting this process and the 25,000 people it employs is New Zealand's Meat Industry Association (MIA). The organisation works as an incorporated society that represents processors, exporters, and marketers of red meat across the country through advocacy, policy development, resource provision, education and training, networking, events, certification support, research, and innovation development.
MIA is led by CEO Sirma Karapeeva, who says it is the responsibility of the association to provide a collective voice for its members. "We represent commercial companies that operate to support the industry after the farm gate. They're the ones who process New Zealand's red meat products and export them to international markets. This includes acting as an interface between industry and government, co-ordinating whole of industry services and facilitating policy formation on issues facing the sector."
Over the years, the role of the association has evolved to match the expansion and diversity of export markets. As the complexity of the market increases, so do the issues, both international and domestic, that members of the sector have to deal with. Ms. Karapeeva shares, "In the past, we exported to maybe 10 or 15 markets. Today, we export to over 110 markets around the world. So a lot of work goes into managing the demand that comes with that increase. We work with the government to break down trade barriers and to develop the domestic policy agenda. Sustainability and climate change also have a huge impact on our sector, and therefore on our association. We are incredibly proud to be part of such an environmentally conscious industry and will make sure it remains so."
In ensuring environmental best practices continue to be a focus for the industry, MIA works in collaboration with Beef & Lamb New Zealand, the organisation representing the interests of sheep and beef farmers. Ms. Karapeeva explains, "Environmental policies around water use, water quality, emissions, and discharge of waste needs to be science-based, and economically, socially, and culturally sustainable. MIA, alongside Beef & Lamb New Zealand, works to advocate for the development of an environmental policy that balances these issues to ensure that New Zealand maintains a strong, global environmental footprint."
MIA is a relatively small yet highly experienced team of nine. The association is based in Wellington, New Zealand, to better service the rural and regional areas in which many of their members operate. A predominantly government facing organisation, MIA supports over 40 members across three tiers: Exporters, Processors, and Affiliates. Ms. Karapeeva explains, "We match our membership offerings to the business plans and operations of our members. Our support for them is largely through advocation for economically, environmentally, and socially sustainable trade, but we also do a lot of work for positive market access and growth in the domestic sphere. We help to support and regulate halal processing, animal welfare, biosecurity and food safety, health and nutrition standards."
The support of continued research and development is a major priority for MIA. Science and innovation initiatives undertaken by the association include significant investments through MIA Innovation (Ltd). Investment is guided by the industry Research and Development Strategy, which was first developed in 2015 by industry research providers and government ministries. The Research and Development Strategy's purpose is to, "Inform and influence government, research providers, and industry investment- ensuring collaboration, excellence, and alignment of innovation to maximise returns and benefit to the sector." The priorities in the strategy mirror the 2020 Red Meat Sector Strategy and focus on market position, innovation, and sustainability. Projects cover a range of areas from product benefits and attributes, nutrition, food safety, emerging technologies, and the environment. The policy of the Research and Development Strategy is reviewed annually and guides all areas of investment by MIA on behalf of its members.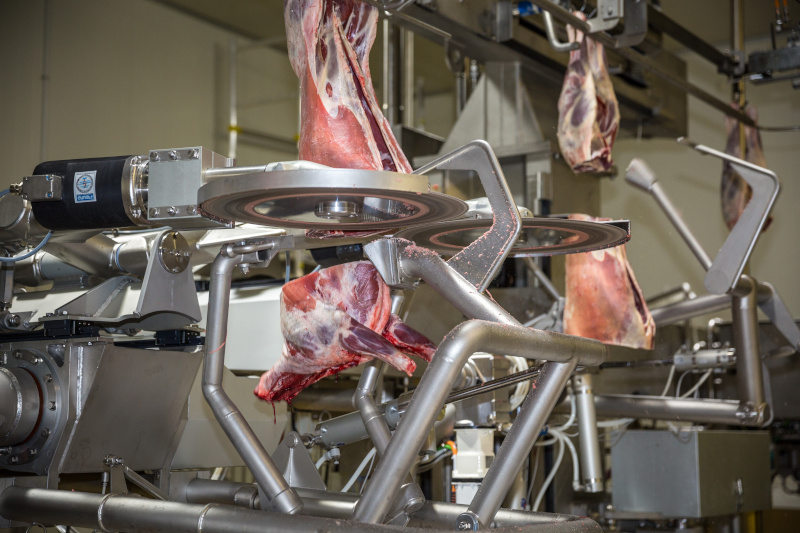 MIA is committed to staying in touch with its members through a range of communications channels. Regular updates are provided via email, social media, and on the MIA website to keep members up to date on industry-specific issues as they arise. Twice a year, MIA publishes The Red Meat Report in collaboration with Beef & Lamb New Zealand, to cover policy changes, distribute work portfolios, and update industry stakeholders. Ms. Karapeeva continues, "We also have our annual Red Meat Sector Conference, which is really a great event to bring all our members together and talk about some of the issues of the day. What are the trends coming up? What should we be thinking about, and what do we need to do together to respond to any issues we currently see or might see in the sector?"
The future of the association looks bright. With members around the country working to solidify global trade relationships whilst maintaining social, economic, and environmental best practices, Ms Karapeeva feels the industry will continue to develop positively. "There are always going to be challenges and opportunities. We have worked very hard to develop, establish, and maintain really stringent credentials and regulations around food safety and quality. We do want to expand those regulations into other areas, for example for those discerning consumers that are looking for very natural products without additives, hormones, or antibiotics; animals that are grass feed, free range, and the like. So, I think there's a real opportunity to differentiate along those."
Ms. Karapeeva concludes, "There are areas that need further development in the innovation sphere, particularly around some of the more labour intensive or complex roles where we can supplement with technologies that assist the workers to do their work. But we don't want to move towards full mechanisation; it's important to keep our workers in jobs and retain that human element of the work. Things like finely tuned scanners to help make the best cuts and present products better, improve efficiencies, reduce waste, and add further value to our products." MIA will continue to represent its exporter, processor, and affiliate company members going forward as the peak body association for New Zealand's thriving meat sector.
AT A GLANCE
Meat Industry Association (MIA)
What: Peak body organisation for members of New Zealand's meat industry.
Where: The Meat Industry Association is headquartered in Wellington, New Zealand.
Website: https://www.mia.co.nz/