Sunbather
The Solar Pool Heating Experts
Business View Oceania interviews Tom Boadle, Managing Director of Sunbather, for our Construction View.
Sunbather has pioneered Australian solar pool heating since their founding in 1974. Following their introduction of solar heating to Australia's pool industry, the company has since evolved to provide innovative, environmentally conscious products to clients around the country for environments ranging from small backyard pools up to Olympic swimming pools. Sunbather has branch offices in Melbourne, Sydney, and Brisbane. Their large network of dealers and agents around Australia make them the country's largest pool heating and covers specialist. With energy, water, and climate concerns in the national spotlight, Sunbather is in a unique position to support the growing demand for environmentally responsible products.
Sunbather supplies pool heating products to both domestic and commercial sectors that include flexible strip solar, rigid solar panels, gas heaters, and heat pumps. The business also supplies industry leading pool covers and rollers; thermal blankets, underground rollers (Downunders), automatic security covers, and winter mesh covers. The team of approximately 80 has won a plethora of awards over the last 48 years, making Sunbather Australia's most celebrated solar pool heating and covers company. Recent highlights include eight gold medals in Australia's Swimming Pool and Spa Association (SPASA) 2019 Awards of Excellence, both at a State and National level. The company also won the Business Excellence Award in the 2018 ARV Industry Awards.
Managing Director of Sunbather, Tom Boadle joined the business 19 years ago with his father, who founded Sunbather in 74'. He begins, "Sunbather has been around for nearly half a century now- a legacy which we are very proud of. We were born out of the European energy crisis of the 70's to help supply Australian pools with an economically sustainable energy alternative to fossil fuels such as coal and gas, and essentially started the solar pool heating industry in Australia. Not many companies can confidently state that they started an entire industry in a country. Being unafraid to take risks and innovate has always been at our core and we have continued that innovative approach ever since our foundation. We are always looking to develop our current products and create new ones that are exceptional in quality, environmentally sustainable, energy efficient, and cost effective. There's a rich and passionate history behind what we do and what we stand for, backed by a clear set of values helping set our course. Certainly, there have been ups and downs along the way, but our current strength in the market is a testament to our dedication and commitment to innovation. 'Innovate or Detonate' is a well coined phrase around Sunbather and we believe it underpins all great businesses. Success is very difficult with a 'me too' approach to products and service."
Sunbather aims to be the ultimate pool heating company in Australia, Mr. Boadle says. The company does have the capability to service exports outside of Australia and New Zealand, but keeps most of their business local. "We are very aware of our niche and have a great position in the Australian market right now. We aim to be as strong as we can in Australia before seriously looking overseas again- a prior attempt to enter the US market back in 2006, just prior to the GFC in 2008, ended in disaster and was a very challenging time for us. We had to pull out of the US market after hanging in there for too long hoping things would turn around. We lost a lot of time and money, however learned an incredible amount from the experience which only set us in good stead moving forward. I've found our business and people learn the most when things are not going to plan. It brings us together to reshape, reconsider, re-strategize, and fight for our home turf.
"Around this time, we also decided to support Australian manufacturing as much as we could, returning all of our international equipment to Australia. This gave us greater control over innovation, quality, and our support of the local economy. 'We Make It Here' is one of our core philosophies. Aussie ingenuity is world class when it has a platform to experiment and it's important to us that we support our local economy and suppliers. We only look overseas for products that cannot be made in Australia due to patents or specialist manufacturing capabilities. Another core value for Sunbather is to be highly conscious environmentally. Our products are the epitome of energy saving in the pool industry."
Mr. Boadle continues, "We collect free energy from the sun with our solar products, then conserve that valuable energy with our pool cover range. They are a perfect duo of products to save our customers energy and money, particularly in a time when energy and water are becoming scarcer and more front of mind. Every time we install a solar pool heating system, we give end users the ability to harness free energy from the sun to heat their pool at close to zero cost. Our solar systems have virtually zero carbon footprint, cost as little as $100 a year to run, and have a 15-year warranty to back them. By adding a pool cover we can more than double the effective use of a swimming pool, which doubles the fun for Australian families who own a pool. A pool cover is also the most effective water savings device you can install in your home, which many people are unaware of-saving up to twice the water volume of your pool each year. Pool cover savings are most recognisable within the commercial pool sector, which is growing rapidly in Australia. We quite often reduce a large commercial pool's energy bill from $200,000 down to $70,000 just by installing pool covers!"
Over the last quarter century, Sunbather has collaborated with a number of partners and industry bodies. The company is currently a member of SPASA, Family Business Australia, the Australian Industry Group, and Queensland Building and Construction Commission. Mr. Boadle shares his gratitude for those who have contributed to Sunbathers' growth. "Being such an old business, we value our supplier relationships as the lifeblood of our organisation. They have been such a critical part of our success along with support from industry bodies such as SPASA. Too often suppliers are overlooked or seen as a source of cost savings. For us it's about the value through innovation, service, and of course competitive pricing that a supplier can deliver, which in turn gives us an edge to stay ahead of the pack in the marketplace. We can rely on our supplier network when times are challenging, as they have been for everybody for the past two years, and are extremely grateful for the juggling act many of our suppliers have had to perform to ensure we received supply to service our customer base."
Australia's pool sector has experienced an unprecedented spike in demand during the COVID-19 pandemic. Mr. Boadle elaborates, "Our industry is one of the lucky few that benefitted during lockdowns. With everyone spending so much time at home, money usually spent on travel has been redirected to the backyard space- to pools in particular. I believe people are really loving making their home environment more enjoyable by investing their backyards. It's great for their mental, physical, and emotional wellbeing, and of course, it means that our sector is continuing to grow."
Mr. Boadle shares that Sunbather is excited for the future of Australia's pool heating industry, especially when it comes to the development of new technology around energy consumption and retention. "Our industry is very buoyant and optimistic, which naturally leads to greater innovation, growth, ideas and customer value. We as a business certainly share that optimism, having just taken possession of a new 1500sqm warehouse to accommodate our growing manufacturing requirements in solar and pool covers.  It's an exciting time for us and for the rest of our wonderful industry."
AT A GLANCE
Sunbather
What: Industry pioneer leading Australia's solar pool heating market
Where: Sunbather is headquartered in Melbourne, Australia
Website: https://www.sunbather.com.au/

Covrex – www.covrex.com
Covrex ® made a name for itself by pushing innovation and by being the first manufacturer of "foam filled slats" worldwide. The advantages of the slats are numerous:
Increased strength: the slats can support a total weight of 250 kg/m², making them one of the most secure and durable products on the market.
Insulation: due to the foam inside the slats, our CVX slats have the best insulating material you can cover your pool with.
Durability: the foam creates a strong structure, making the CVX slats one of the most durable products on the market. They can withstand very high (+70°C) and very low (-40°C) temperatures and will last for more than 10 years.
Covrex® has always put the priority on creating long-lasting and reliable partnerships around the world.
Our collaboration with Sunbather perfectly meets these criteria, and it has been steady and growing since 2011. We introduced the slat as a completely new product, where our CVX slats were a perfect match with the hot days and cool nights.
Sunbather, acting as our sole distributor in the country, has been able to reach out to the whole country and distribute our products since then with great success.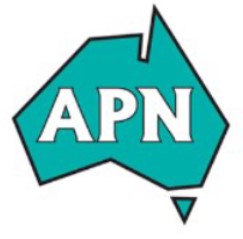 APN Plastics Pty Ltd – www.apnplastics.com
APN is an Australian manufacturing and Import-Distribution company focusing on strategic markets, including the swimming pool industry. APN works closely with customers to develop suitable polymers compounds to match specified requirements. APN has access to a broad range of PVC and Engineering Polymers designed to meet the harsh environment and aesthetic qualities demanded in the pool industry.